A weekly update from Boston Organics.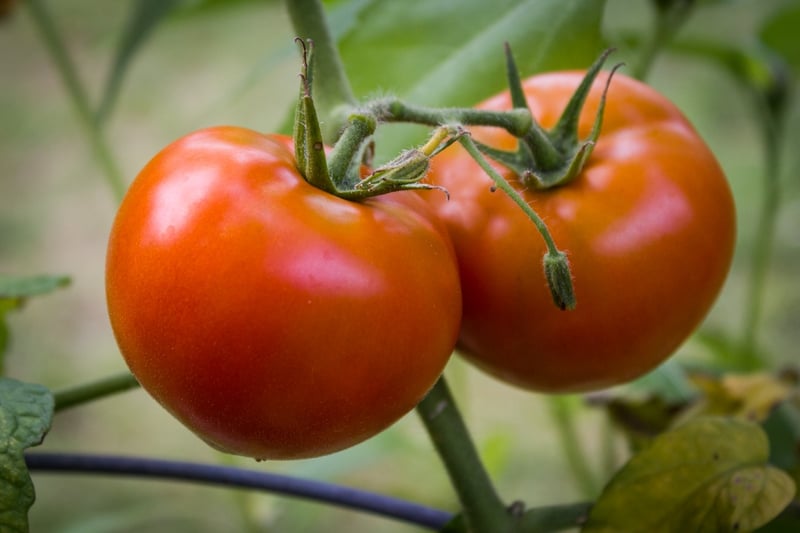 We've been talking about it for weeks, maybe months, but the time has finally come. With three different kinds of organic tomatoes coming from three different local farms, it's safe to say that tomato season is here at last.
Blue Ox Farm is bringing us another harvest of their plump salad tomatoes and Joe Czajkowski at Lakeside Organics of Hadley is starting to pack full pints of his juicy grape tomatoes. But the real beauties, the organic heirloom tomatoes, are coming from Kitchen Garden this week. Members of the Boston Organics Community who get the All-Vegetable Box and the Small Box will be the first to taste these gorgeous tomatoes, but with a whole field of heirloom tomatoes ripening for us at Atlas Farm, everyone will soon be able to get a piece of the action.
We hardly need to tell you what to do with these majestic veggies (well, technically fruits) because they're so full of flavor that you can eat them raw with a dash of flaked sea salt. But we just discovered this recipe for Summer Tomato & Herb Spread and we felt it was our duty to share it. All we'll say is that it involves caramelized honey. We'll leave it up to you to decide whether you spread it on a sandwich, eat it with pita chips or simply dig in with a spoon and your bare hands.
Deviled Eggs From Heavenly Hen Houses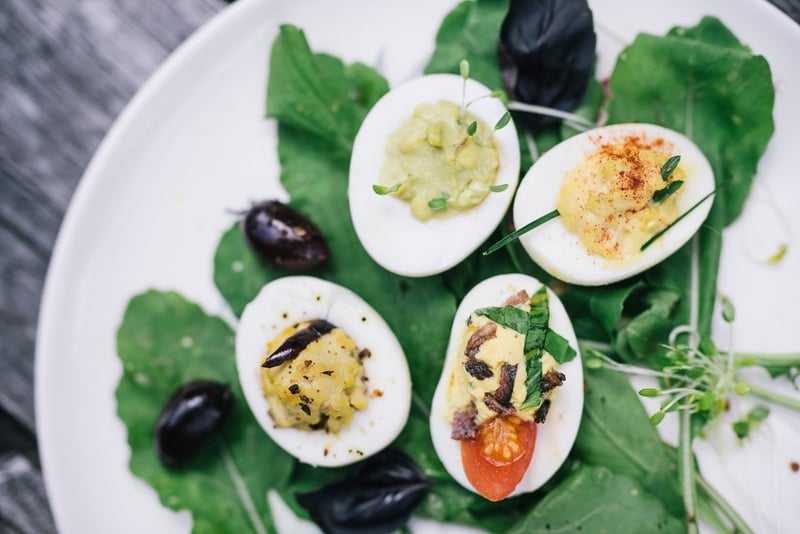 Did you know that you can get organic eggs delivered to your home each week along with your fruits and veggies? All of the eggs we sell come from Pete and Gerry's family farms. Peter Stanton and Gerry Laflamme started raising cage-free, organic hens on their small farm in New Hampshire in the late 1980s. As demand for their "happy eggs" grew, they decided to form a network of like-minded family farms rather than become an industrial-scale egg producer.
Pete & Gerry's ensures that all of their small farmers know how to raise their chickens responsibly and they promise that all of their hens are free range and always will be. Nowadays, some industrial egg producers have warped the meaning of "free range" and use the term "cage-free" extremely loosely, but Pete & Gerry's eggs are Certified Humane by an independent non-profit organization. The Cornucopia Institute ranks them as one of the best organic egg producers in New England, and we think that their chickens would agree.
Last week, the Boston Organics Crew grabbed an extra dozen organic eggs and tested out a few deviled egg recipes. We picked our favorites and shared them on our website. You'll probably want to order a jar of Dijon mustard if you're planning to try these recipes out at home, and if you want to make your own babaganoush from scratch, we've got the recipe right here.
Kitchen Garden is bringing us a few Asian eggplants this week, which are particularly well-suited for grilling and roasting because of their long, narrow shape.
Spices & Sprouts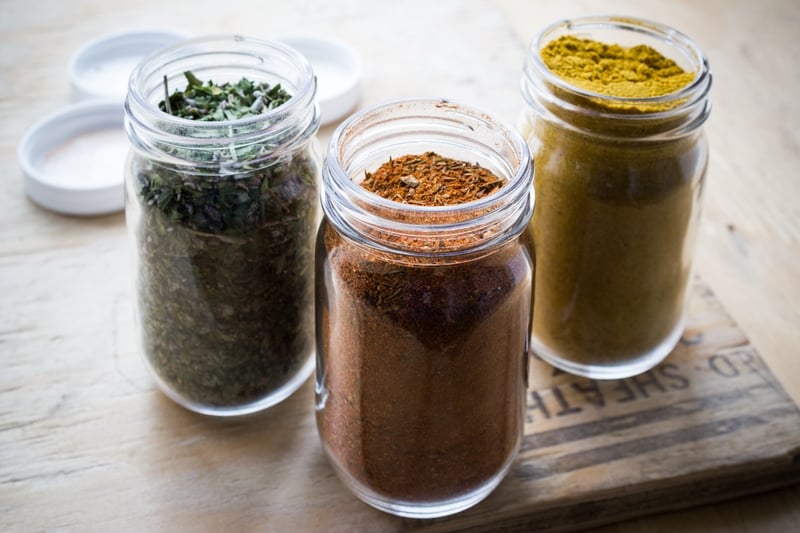 Jonathan's Sprouts, one of the earliest additions to our network of growers, has a special harvest of mung bean sprouts for us this week. They make a great garnish for deviled eggs, but there are countless uses for these crunchy veggies.
Include mung bean sprouts in salads, soups, sandwiches and even omelets to add an extra dose of vitamin C and K to your diet. We also became particularly fond of Spiced Stir-Fried Bean Sprouts after finding a recipe for it in Mark Bittman's cookbook a few years ago.
You can use your favorite spice mix to flavor the sprouts to your liking, but with Soluna Garden Farm Curry Powder on sale this week, it seems like an obvious choice.
Enjoy your box and have a delicious week!