7/13-7/17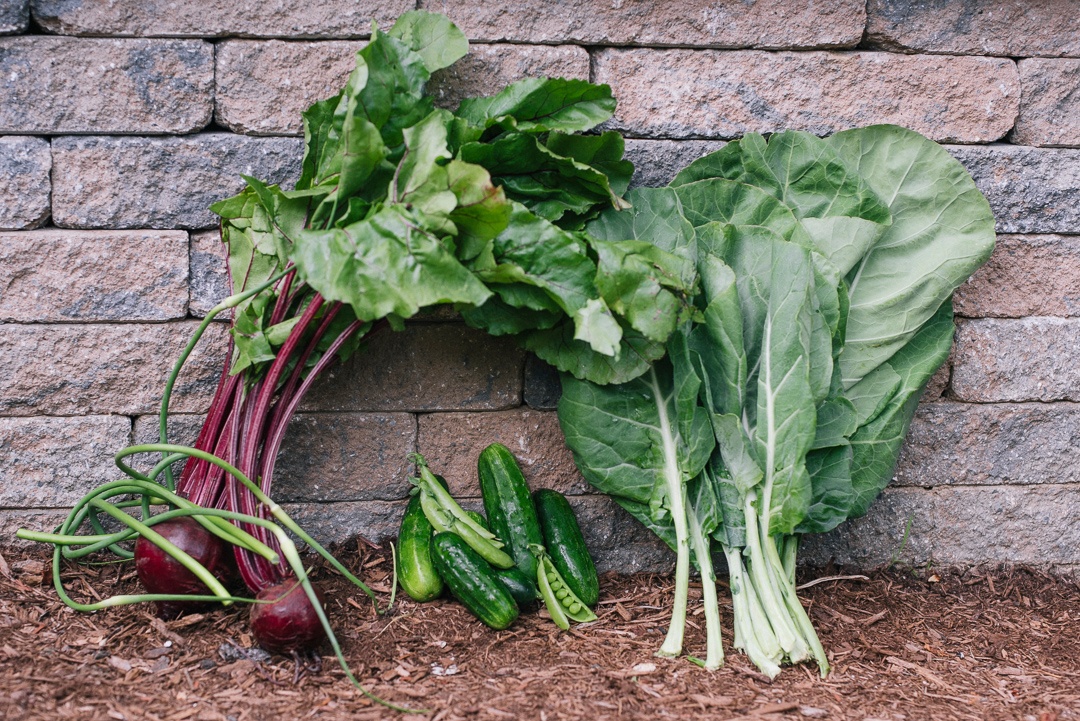 In the Boston area, the early summer is a fantastic time to get your hands on a variety of locally grown leafy greens. This week, familiar faves like kale and dandelion are joined by more unusual leaves like calaloo and radicchio — all coming from Atlas Farm in central Massachusetts.
But as we transition into the later half of the summer, we'll start to see some of the more colorful fruits and vegetables become ready for harvest. Case in point, our friends at Blue Ox Farm will bring us a few pints of organic cherry tomatoes this week. They'll round out the All-Vegetable Boxes, which will also include a hot house tomato from Long Wind Farm on the Vermont-New Hampshire border.
Snap peas from Chamutka Farm and garlic scapes from Witch Cat Farm are two more summer favorites we're looking forward to eating this week. A whole bag of scapes may seem like a lot to handle, but you'll find you use them up quickly when you make a Garlic Scape Pesto or Hummus. Scapes and snap peas both have a short growing season, so we want to make sure you get to enjoy them while they last.
Calaloo is a nutritious green from West Africa that's commonly used in traditional Caribbean cuisine. Though it's not as popular as kale, organic calaloo is also a fantastic source of vitamin A, calcium and iron.
Calaloo is frequently paired with okra or salty seafoods, but when we discovered this recipe for a vegetarian Calaloo, Tomato and Chickpea Curry we thought it was a delicious new way to prepare the leafy green.
Except for the peppers and spices, Dogma Box customers can get all of the ingredients they need for this recipe in their weekly delivery. Just remember to pre-soak a bag of Fiddler's Green Farm Organic Chickpeas and order an extra can of organic coconut milk.
---
This Week's Local Produce
Bunched Beets
Cabbage
Calaloo & Kale
Pickling Cucumbers
Dandelion Greens
Green Leaf Lettuce
Radicchio
Zucchini Snap Peas


Garlic Scapes Thyme
Potted Basil
Hot House Tomatoes
Scallions
Cherry Tomatoes
All of the fruits and vegetables we deliver are grown without synthetic pesticides and are USDA certified organic. Interested in receiving produce that's both organic and locally sourced all year round? Check out our Local Dogma Box.
Similar to a CSA or farm share, our Local Dogma Box is filled with the best organic produce from local and regional farms and brought right to your door each week. It's the easiest way to eat like a locavore!