Every week we distribute thousands of bananas. We know that homes and offices rely on us to deliver this grocery staple, so this is a big deal for us.
Here's a chart of how we measure banana ripeness.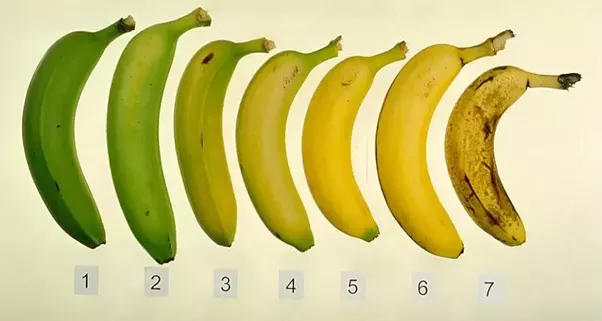 We prefer to send out bananas that are ready to eat, or that will be ready in a day. Those usually fall in the 4-6 zone. Most of the bananas in our warehouse are currently very green, closer to 1-2.

While we scramble to find a solution that will satisfy our very patient customers, we thought this might be a good time to remind folks of everything that goes into getting bananas from the farm to homes and offices in the Boston area.

We do our best to source Fair Trade bananas because banana plantation workers in South America are often subject to low wages and hazardous working conditions, including exposure to harmful chemicals. We source organic bananas because of the aforementioned chemicals, and the concerns we have for the health of the growers, our customers and the planet.

Bananas themselves have other obstacles to overcome, including climate change and a disease that is threatening the Cavendish -- currently the world's favorite type of banana.

There's a lot to think about as you're slicing bananas for your morning cereal.

The infographic below, from Equal Exchange, describes the path that our bananas follow to go from the farm to your stomach. It takes nearly a month from the day that a banana is harvested before it arrives in your Boston Organics box, including a two-week journey from a port in South America to one in the US, plus a stint in the ripening room.