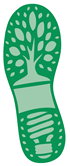 Make your winter vacation destination Brookline!
This winter don't leave the climate — head on over to Brookline for Climate Change Action Brookline's "Climate Week". It starts Sunday January 23rd and runs through January 30th!
Kick-Off Event!
Brookline Tomorrow: Addressing Climate Change Today
Sunday, January 23, 2 pm
Lincoln School, 19 Kennard Road
Climate Week kick-off event and Brookline's first environmental "town meeting." Hosted by Meghna Chakrabarti of WBUR's Radio Boston. Featuring Kevin Knobloch, President, Union of Concerned Scientists, Rob Garrity, Executive Director, Massachusetts Climate Action Network and Alan Khazei, City Year co-founder and author, Big Citizenship. Tributes to Brookline's international and local climate pioneers plus video segment by Bill McKibben, author EAARTH and leader, 350.org. Reception following. Seating limited.
For up-to-date details and the whole week's schedule of events check: http://www.climatechangeactionbrookline.org/calendar.php