Thanksgiving is a food-lover's holiday. Here at Boston Organics, we love to cook, eat, and share recipes with one another, and we wanted to share a few of our favorite Thanksgiving dishes with you.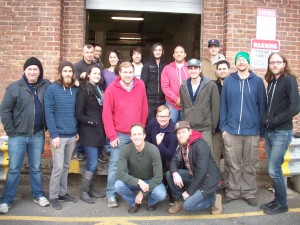 Jeff Barry (Owner/Founder) - One of my favorite dishes is my older sister's chocolate pecan pie. It's a little over the top, but isn't that what T-Day is all about? I don't think there needs any further explanation why that is so awesome. Here's the recipe.
My recent contribution to Thanksgiving has been sweet potatoes and butternut squash. Because the vegetables have been so flavorful, I've simply been roasting them and mashing them up (separately of course) and adding a little salt and pepper (if necessary, you can add a little brown sugar or maple syrup). You'll be amazed how susprised people will be when you tell them that there is nothing but salt and pepper added to them. Whether it's sweet potatoes from Picadilly Farms or butternut squash from the Deep Root coop, these vegetables will speak for themselves.
Adam S. (Operations Supervisor) - I'm a firm believer in the food philosophy that the best foods are "slop." In keeping with that, and Thanksgiving, I LOVE to mix up buttery mashed potatoes, homemade stuffing and cranberry sauce, and then smother them in gravy. Simple, schloppy, and a Turkey Day staple.
Amy L. (Marketing) - For me, it's a tie between macaroni & cheese, pecan pie, and yeast rolls. Every year my family would go down to South Carolina to visit my grandma and enjoy Thanksgiving the real southern way, leaving no opportunity for butter or carbs behind. There's no greater comfort than creamy mac & cheese, a buttery roll, and a big ol' slice of pecan pie.
Amy M. (Customer Service) - My favorite Thanksgiving dish is my mom's cheesy onions! Cooked onions smothered in a white creamy cheese sauce with bread crumbs on top. Baked in the oven til it's bubbly & begins to brown - Delicious!
Andy R. (Delivery Driver) - Stuffing is the best.
David D. (Delivery Driver) - Pumpkin pie!
Emilio D. (Operations Manager) - Pasteles. They are one of the most popular and cherished dishes in Puerto Rico through the holiday season (November, December and January). A Thanksgiving or Christmas lunch/dinner is said to be incomplete if pasteles are not featured in it.
They consist of a patty (similar to tamales) made out of grated green banana, green plantain or yuca root stuffed with any combination of meats, potatoes, garbanzo beans, olives and other items, season with traditional Puerto Rican/Caribbean spices.
The way in which they are made are almost an art. The dough is placed on a banana leaf that has been heated over an open flame to make it supple and take on a smoky aroma. Then it is stuffed with the meat mixture, wrapped around with parchment paper and tied with a kitchen string as it to form a packet. They can either be cooked in boiling water or frozen for later. One of the traditional dishes I miss the most from home.
Gardijan N. (Delivery Driver) - Green bean casserole!
John G. (Delivery Driver) - Mashed potatoes!
Kevin S. (Delivery Driver) - Mashed potatoes!
Tom A. (Fleet Manager) - My Uncle Joe makes a killer stuffing every year. The oysters are the magical ingredient which make it rock. Here's the recipe.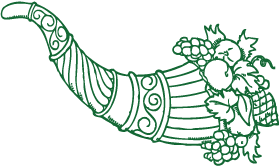 Do you have a favorite holiday recipe that you want to share? You can share it with us on Facebook, Twitter, or email recipes@bostonorganics.com!
Happy eating!