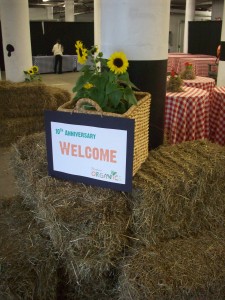 We recently celebrated our 10th anniversary with a big party here at our warehouse in Charlestown! Despite a rainy Saturday, we transformed the inside of our warehouse into a farmers market with hay bales, flowers, music, incredible food, and lots of smiling faces! It was such a pleasure to share this occasion with our customers, friends, family, farmers, and community members.
We feasted upon the food prepared by the wonderful folks of Cuisine en Locale, a Somerville-based sustainable catering company led by local food rock star JJ Gonson. The food was prepared from an array of local and organic produce provided by our network of farmers.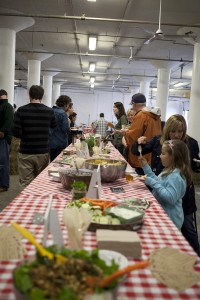 Among the delectable offerings were asparagus quiche, wheat berry pilaf with garbanzo beans and kale, salad with apple cider & maple vinaigrette, grilled veggie skewers, yogurt feta dip, black bean dip, grilled maple peaches, and homemade oatcakes. We topped it off with a carrot and apple spice cake, made with organic apples from Vermont.
We started the event off with wonderful entertainment from The Vegetable Circus. Little L showed us how to juggle, stretch, and hoola-hoop while talking about healthy eating and healthy relaxation. The rest of the day was filled with kids activities, from Veggie Twister to more hoola-hooping with Little L.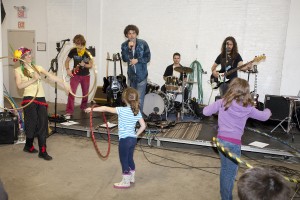 Local band Melodeego played their awesome music for the crowd, while friends and family helped generate electricity by pedaling their bike-powered PA.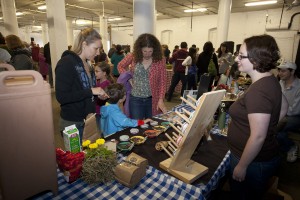 Nashoba Brook Bakery, Taza Chocolate, and Paino Organics provided samples of their delicious treats for everyone to taste. Some of the best local breads, chocolates, and tortilla chips were enjoyed by all.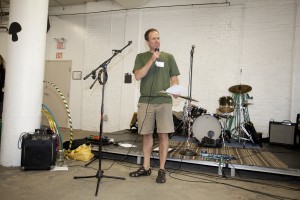 Boston Organics Founder & President Jeff Barry (a.k.a. "Kale to the Chief") gave a speech, thanking everyone in the community for their support. We even had the pleasure of shmoozing with Gideon from Atlas Farm, Michael Docter from Winter Moon Farm, and Read Miller from Dwight Miller Orchards. At the end of the event, we had the "world premiere" of our brand new company video made by Igor Kharitonenkov.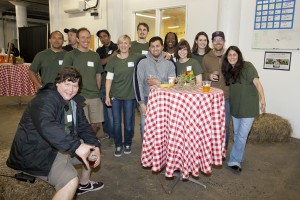 The event was our way to recognize and thank everyone responsible for Boston Organics' success including our customers, growers, staff and business partners. It is only through our collective efforts that we've been able to thrive. We are truly thankful and grateful for the support we have received over the years and look forward to continuing to serve and provide access to healthy foods to the communities we serve. Thank you!!!
Check out some of these photos from the event, taken by Adriane Dean. If you see yourself in any of these pictures and would like them removed, just let us know and we'll take care of it for you!
[gallery link="file" orderby="title"]