Congratulations to all of our Boston Organics customers who participated in the 1st Round of our Summer Rewards program! Throughout the month of May, each delivery you received and each referral you sent our way counted as entries towards our first round of prizes.
Using state of the art technology, our Marketing department (Amy L. and John) enlisted the help of a computer to randomly pick 3 winners for the first round!
The first round of Summer Rewards winners are...(drumroll please)...
Prize #1: Chefs Collaborative Cookbook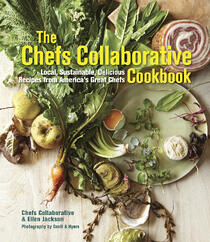 And the winner is: Aine J. of Winthrop!

Recently featured in Edible Boston, this beautiful cookbook is full of incredible seasonal and sustainable recipes from renowned chefs across the country. Learn more about this awesome book and the chefs behind it!
Congratulations to Aine!
•
Prize #2: 10-Jar Spice Gift Box from Soluna Garden Farm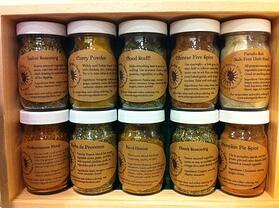 And the winner is: Susan T. of South Boston!

Susan is the lucky winner of 10 unique and flavorful spice blends from Soluna Garden Farm! These spice blends are made from 100% organic spices and hand-blended with love in Winchester.
Congratulations to Susan!
•
Prize #3: Wusthof 8" Chef's Knife and Paring Knife Set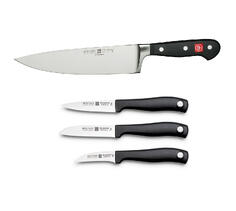 And the winner is: Megumi S. of Jamaica Plain!
Wusthof has been regarded for their high quality knives for almost 200 years. Each knife is laser cut from a single piece of high–carbon stainless steel for a precise, razor–sharp edge. Perhaps the most frequently used kitchen cutlery, chef's knives are perfect for slicing, chopping, dicing, and mincing large quantities of meat or produce.
Congratulations to Megumi, who has been a customer of ours for several years now!
•
Keep getting deliveries and referring your friends in June & July for a chance to win more prizes!
The Summer Rewards Program continues through June and July, so keep getting deliveries and referring your friends, and you'll be entered to win the next round of awesome prizes.
In June, each delivery and referral count as an entry to win one of our 3 awesome June prizes:
Breville 850-Watt Juicer
$50 Gift Certificate for Veggie Planet or Veggie Galaxy
Taza Chocolate Gift Box & Apron!
Click here for more information about our Summer Rewards.
Special thanks to Chefs Collaborative and Soluna Garden Farm for donating these amazing prizes!