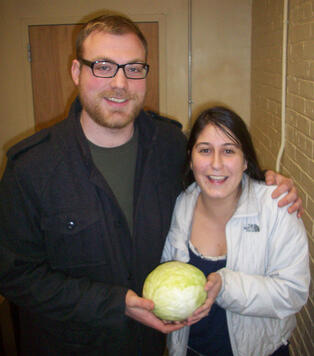 It is with tremendous appreciation and fondness that we wish Amy Moses, our Customer Service Manager, the best of luck as she moves on from Boston Organics to work with her family's insurance company. But our own Adam Shave has stepped up, and we know he is going to do a terrific job!
Learn more about our customer service team in this week's newsletter.
Also in this week's newsletter:
The supply of local organic crops is starting to dwindle as the year's harsh winter weather takes its toll, but our amazing produce purchasing team continues to work with our local farmers to bring you a variety of great organic winter produce. We have recipes for Gilfeather rutabagas, crunchy cucumbers, and whole artichokes along with a chance for you to win your next produce box for FREE - Check it out!