A Weekly Update from Boston Organics
It's official—we've made it through one of the worst winters in Boston's history. Spring is here and while it will still be several weeks before the official start of the "local season," our organic farm partners are sowing seeds and prepping their fields for a new set of crops.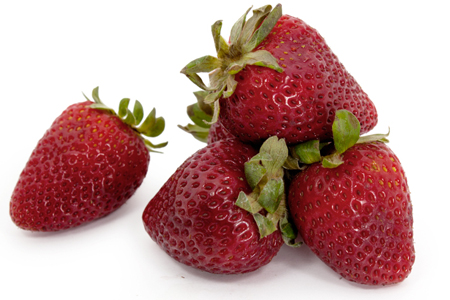 Signs of spring are all around us. For instance, the first berries of the year are on their way from California right now. You can already place an order for a 1lb container of organic strawberries to be included in your next delivery.
We also have delicious Bartlett and Red Bartlett pears in many of the boxes. The Red Delicious apples, which can be found in all of the half-and-half boxes this week, are also pretty tasty. This variety has earned an unfavorable reputation over the years, but after giving them a taste we felt that this batch of beautiful, organic Red Delicious apples is worth giving a second chance.
Read Miller, owner of Dwight Miller and Son Orchards and our primary local apple grower, tells us that maple season is well underway on his farm in southern Vermont. Maple season is, in fact, pretty short here in New England. To get sap from the trees, you need the temperature to warm up during the day but drop below freezing at night. You can try some of Read Miller's grade B organic maple syrup by visiting the Pantry Staples section of our website.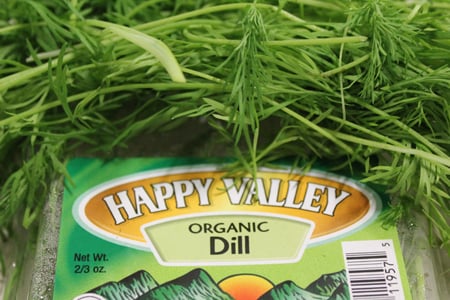 Happy Valley Organics is cutting some fresh dill for the Boston Organics Community this week. Grown in their solar powered greenhouses in central Massachusetts, this dill is a wonderful addition to early spring recipes. Try it with Winter Moon Farm's beets in this Mediterranean Beet and Yogurt Salad.
We also recommend this Potato and Radish Salad. Instead of smothering the vegetables in mayo or a heavy dressing, the mustard-dill vinaigrette provides a lighter alternative that complements the red potatoes we have coming from Nature's Circle Farm in Aroostook County, ME.
Enjoy your box and have a delicious week!