Donate a box program is back this Thanksgiving season!
Together we can ensure our neighbors don't go hungry this holiday season. Donate fresh, organic produce to a family that is food insecure this season. 1 in 8 people in Eastern MA is food insecure in 2020 as a result of COVID-19 -- an increase from 1 in 13 people.

accepting donations until December 4, 2020.
These donations will be used to purchase organic produce from local farmers and donated to the Greater Boston Food Bank.
Please note that donating a box does not automatically skip your delivery. You can donate a box even if you plan on skipping your delivery. View the adjusted holiday schedule. Thank you for your generous support!
Progress bar updated 11/29/20.
HOW TO donate a box
1. Log in and go to the Donations Category within Add-On Groceries.
2. Add item Box Donation to your cart. You can donate as many boxes as you'd like!
3. Confirm and update your subscription.
4. You'll be billed within 2 business days for the donation. Any other add-ons in your cart will be added to your next delivery and billed per your usual time frame.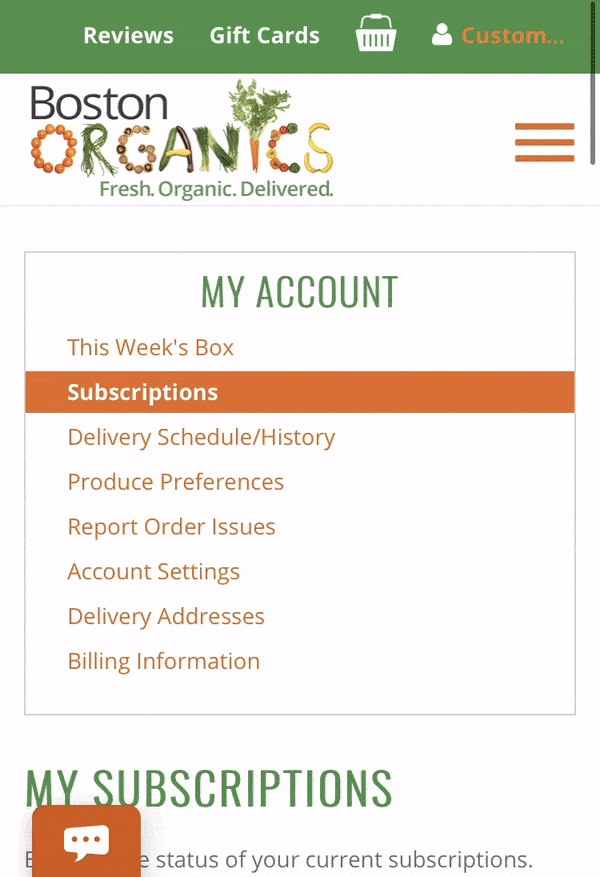 The donation will not be tax deductible because we are not a qualified organization as defined by the IRS.