This week we have delicious organic pea shoots from Jonathan's Sprouts of Rochester, Massachusetts. Pea shoots have an irresistibly fresh flavor and we love when they're available!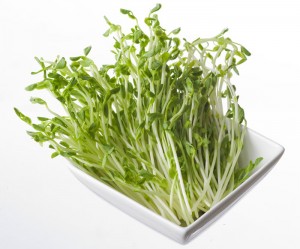 Pea shoots are the edible leaves of the traditional garden pea plant. The traditional pea plant takes the whole summer to grow in order to produce pea pods, but pea shoots are harvested within 2 to 4 weeks, creating super tender and flavorful roughage. These tender leaves can be used as a substitute for traditional salad greens or as a complement to leafy salads, soups and more!
Check out these 4 ways to use pea shoots!
1. Pea shoots can add a fresh perspective to the starchy texture of potatoes. Try adding them to mashed potatoes to make delicious Pea Shoot Fritters.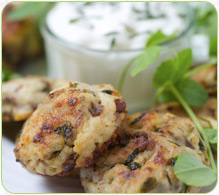 2. Salads are probably the most popular uses for pea shoots. Their tender leaves make a great substitute for leafy greens and they add a burst of sweet pea flavor to salads.
3. Pea shoots are versatile and bring a lot to the table when raw or cooked. They can turn into a simple, flavorful side dish in minutes! Try this 2-minute Asian style recipe for Pea Shoots with Garlic!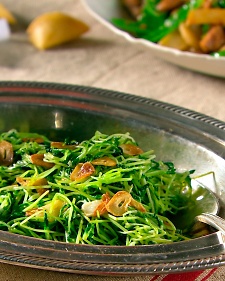 4. Soup is the perfect remedy for a brisk day. This recipe for Tofu Soup with Pea Shoots is light and nutritious, getting much-needed fiber and texture from pea shoots.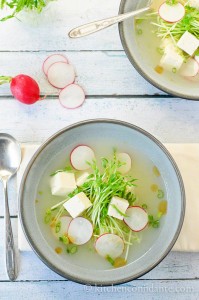 Click here to learn more about pea shoots and other nutritious sprouts!