Welcome to the Boston Organics Blog!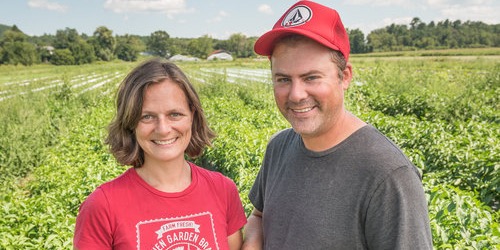 Kitchen Garden Farm is a 50-acre, certified organic farm located in Sunderland, MA, the heart of the fertile Pioneer Valley. Owners Caroline Pam and Tom Wilcox are passionate about all things food, and dedicated to the craft of growing the most delicious produce possible. On their 25 acres of farmland a diverse array of organic vegetables grow.After purchasing their first parcel of land in 2006 the couple spent many years acquiring more acreage while painstakingly converting the previously conventionally farmed land to organic farming. Caroline and Tim are committed to growing healthy soils by cultivating a wide range of biodiverse crops, improving crop rotation and cover cropping. In 2014 the farm received organic certification and the Boston Organics Community has been enjoying the bounty of the produce and products - like fire roasted chili or tomatillo salsa and naturally fermented sriracha - from Kitchen Garden Farm since 2015.
So far this year, Boston Organics' customers have enjoyed bunched root crops and early spring produce like baby bok choy and mustard greens, be on the look out for the coveted summer harvest of cucumbers, heirloom tomatoes, peppers and eggplant from Kitchen Garden Farm.
The duo is highly involved in their local community: Caroline is a periodic contributor to Edible Pioneer Valley and a monthly contributor for the Daily Hampshire Gazette. If you have a second, take a moment and read her article about women in farming!
Read More
Topics: Eat Local, Organic Farmers, The Kitchen Garden, pioneer valley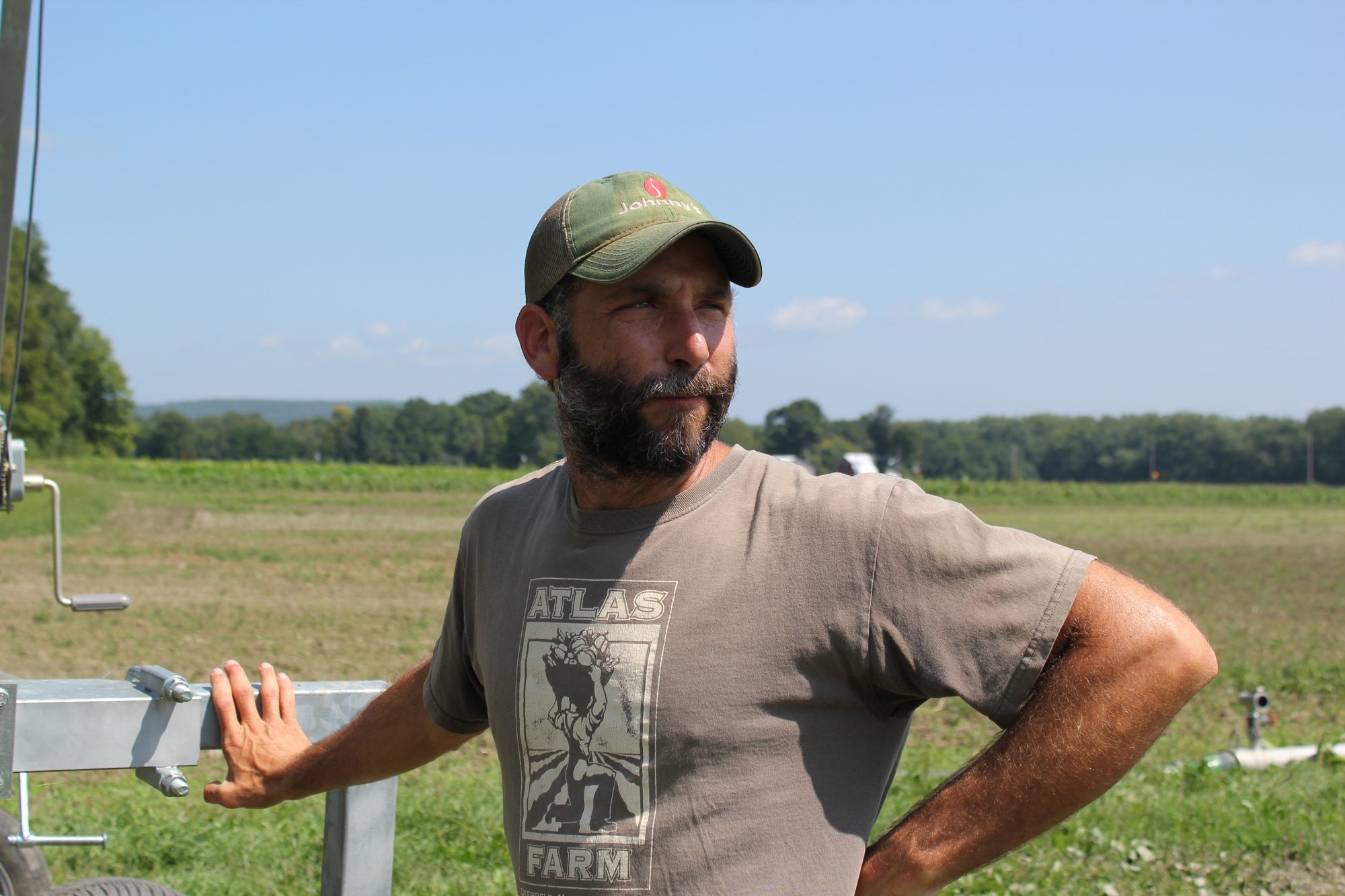 Throughout the year, Boston Organics' network of farm partners supplies us with fresh, local produce. These relationships are at the heart of what we do. One special star of the summer local season, for more than 15 years, is Atlas Farms, which at the moment is keeping our Boston Organics Community in baby bok choy, leafy lettuces, kale and greens. And as the season progresses we'll have summer squash, poblano peppers, fennel and evermore greens!
Read More
Topics: Recipes, Local Dogma Box, Newsletter, Eat Local, organic kale, Organic Cucumbers, Organic Farmers, Organic Grocery Add-Ons, organic corn, organic green leaf lettuce, baby bok choy, Organic Scallions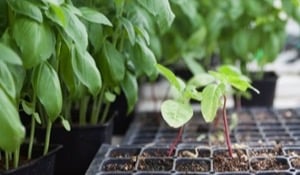 Love basil? You're not alone, with its balanced taste of sweet and savory notes suggestive of mint, pepper, anise and cloves it's one of the most popular and widely used herbs in the world. And we're into basil season now until late fall so now's the time to take advantage of this handy and versatile herb by storing it properly and making the most of its aromatic goodness. Whether you're sprucing up a salad, making pesto or garnishing a bowl of tomato soup, basil is a vital ingredient in fresh, organic cooking. Recipes here.
Read More
Topics: produce delivery, Recipes, Happy Valley Organics, Beneath The Peel / Digging Deeper, organic basil, Newsletter, boston organics, organic produce, Organic Grocery Delivery Boston, miscellaneous, Original Boston Organics Blog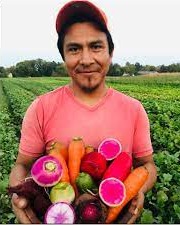 We love the connections that we've made with the local organic farming community over our almost 20 years delivering organic food in the greater Boston area, and the part we've played in helping the farmers build their businesses and support one another.
In 2008 Michael Docter of Winter Moon Roots in Hadley, MA approached Boston Organics about supplying us with their storage carrots. He was building his business, a carbon neutral 30 acre organic root vegetable farm and needed a reliable market for his produce. We agreed to purchase 1000 lbs of carrots per week, ensuring he could get his business off the ground and the rest is history. We've relied on his beautiful, organic root vegetables ever since.
Just last week we learned from another of our suppliers, Atlas Farms, about a GoFund me campaign to help Rosendo Santizo, stay with me here, buy Winter Moon Farms from Michael.
Read More
Topics: Locavore, Atlas Farm, Winter Moon Roots, organic farming, Go Fund Me, Western Mass, Immigrant owned farms, Guatemalan Immigrant, Family owned farms, Root vegetables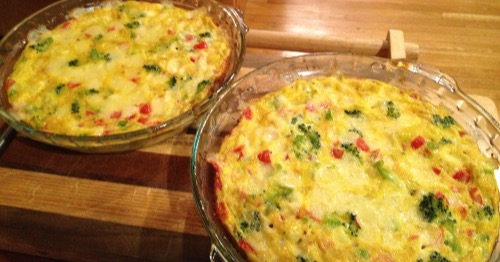 What's great for breakfast, lunch or dinner; makes good use of the contents of your organic vegetable box and allows you to be creative? Why a vegetable frittata of course!!
It's the perfect answer to what's for dinner when everyone has gotten home late. Special enough for guests for brunch. While your at it make two because leftovers are egg-cellent! Wonderful thrown in a pita for a brown bag lunch. Or eaten on the fly when you're heading out the door in the morning.
Once you've got a few basic principles down, throw on your chef's hat and get cooking.
Read More
Topics: Recipes, Home Cooking Kitchen Tips, frittata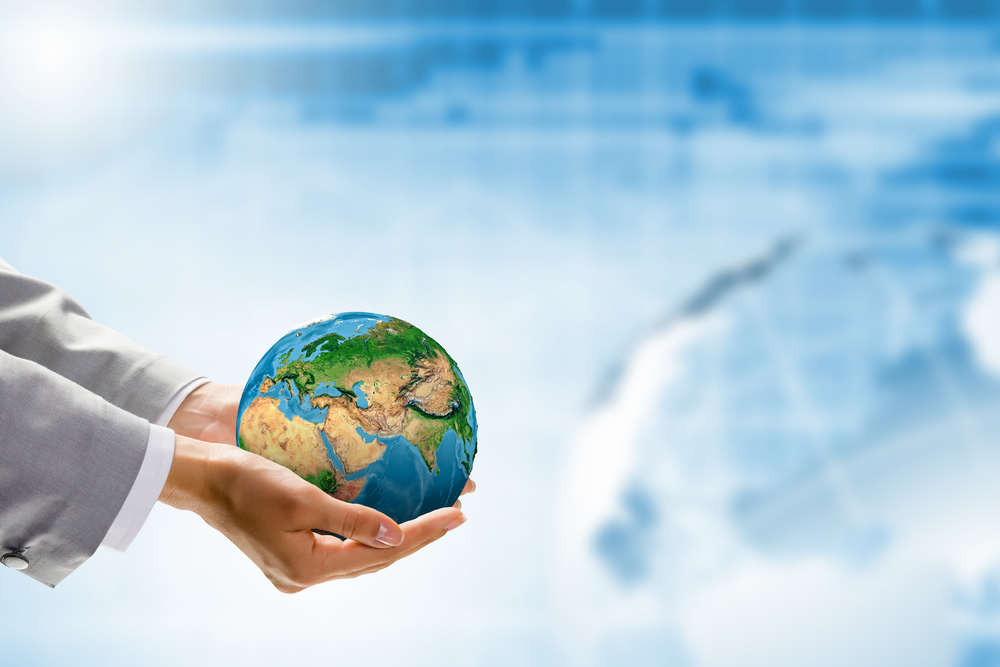 CELEBRATE EARTH DAY
Friday, April 22 we rededicate ourselves to being good stewards of the planet we call home with these ideas for you to consider:
Ditch single-use plastic - water bottles, soft drinks and the like
Start an indoor herb garden or terrace vegetable garden
Make an Earth Day window sign
Take part in the

Charles River Earth Day clean up
Explore

Earth Day events

near you
Start crafting with your

recycle or trash items

Eat sustainably with minimally packaged foods, grown near to you, using good farming practices! That's the Boston Organics way.
Read More
Topics: fermentation, Earth Day, food waste, preserve, herb garden, vegetable garden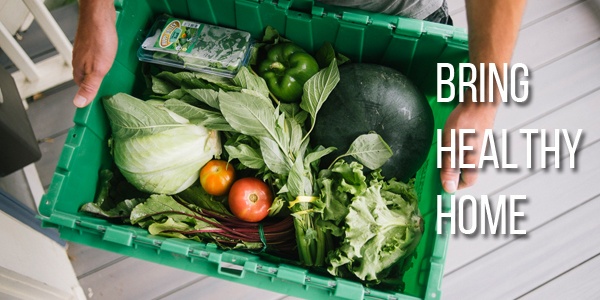 We deliver organic fruit and snacks to hundreds of offices in the Greater Boston area, but many of the people who work in those offices don't know that we *also* deliver organic produce and groceries to homes.
Read More
Topics: Healthy Office, Office wellness program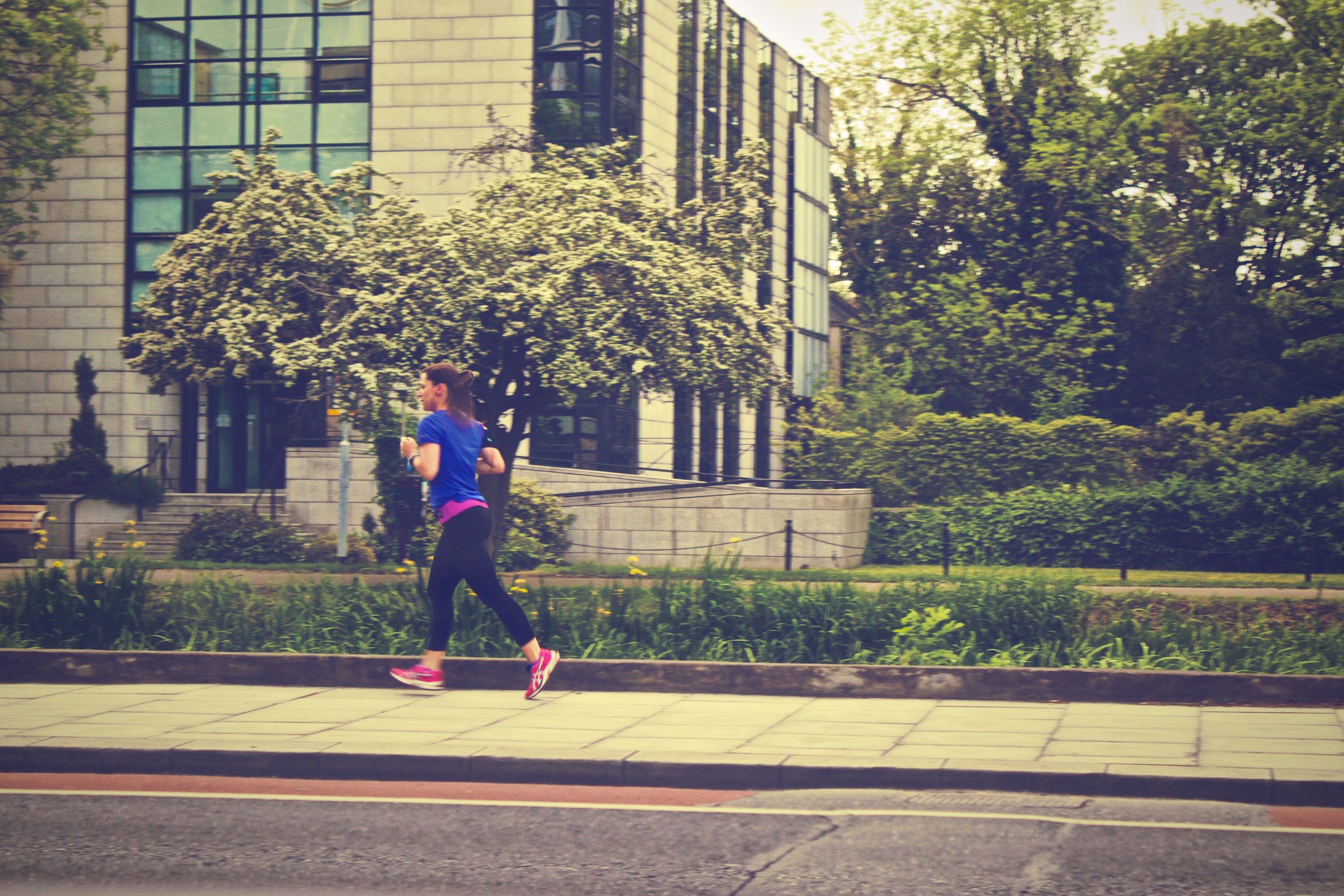 With people returning to the office post Covid, Wellness Programs are all the rage, and businesses have their pick of innovative vendors offering products and services aimed at boosting employee health and productivity. To learn about our office wellness program that includes organic snacks delivered to your business and a discount for your employees who use our home delivery systems go here.
Developing a wellness program can help employees feel valued and support healthy lifestyle choices, but success requires planning and dedication. Before launching a wellness program at your office, consider these four tips to help shape your plan.
Read More
Topics: office, Healthy Office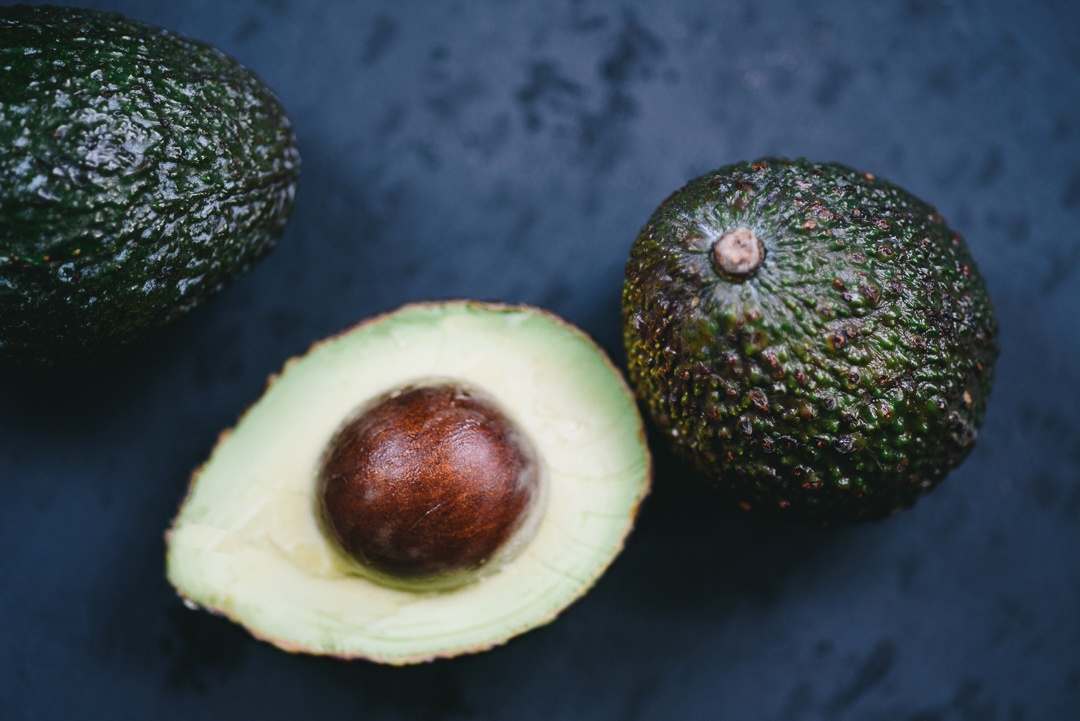 We love avocados, finding their mild, buttery taste and creamy texture a welcome addition to oh so many dishes while being good for you too! The Harvard Gazette recently reported that eating just one avocado a week may lower heart disease risk. Yummy, versatile and heart healthy - gotta love that!! If that's not enough to convince you to add this beloved gem to your meals we're here to share some ideas with you and to go beneath their pebbly peel.
In many ways, avocados defy characterization. Though often thought of as a fruit, they are most commonly eaten in a savory setting. Be it as a smiley green garnish or as guacamole or in a salad or in avocado toast, avocados sure do get around.
Read More
Topics: Beneath The Peel / Digging Deeper, Original Boston Organics Blog, organic avocados, avocado toast