If you're trying to bring a little color to the workplace, have healthier on-hand snacks, or just trying to beautify your office simply and naturally, an office garden may be the way to go. But before you start going plant-crazy there are a few things to consider.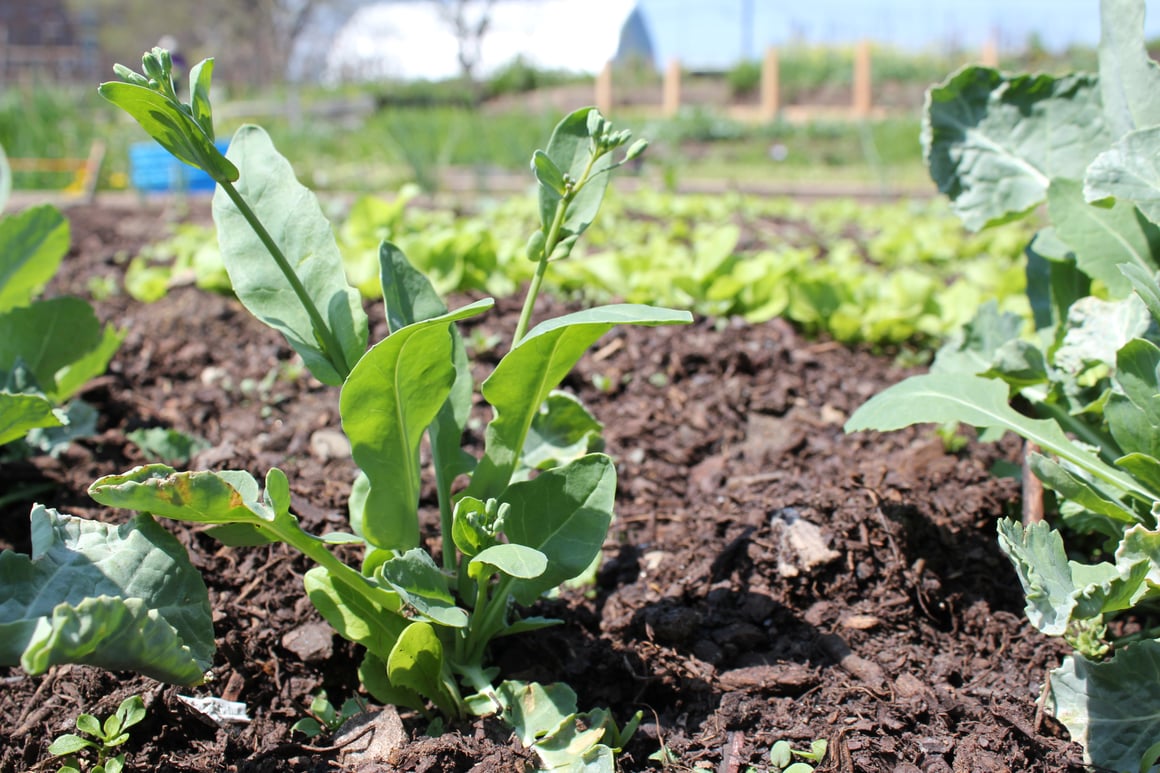 Location, location, location
In gardening as well as in real estate, the most important thing is location. If you're fortunate enough to have an office with ample window-space and lighting, your options are much larger. You can grow anything from springy yellow Amaryllis, to a light-loving herb garden filled with rosemary and lavender.
If you're even luckier, and have a patio or roof deck, you could start a raised-bed vegetable garden. There is an abundance of DIY raised-bed plans and guides out there, or you can bring in outside help to get you started. Alternatively, you may be lucky enough to have a resident garden expert in your office. You never know until you ask! Use an outdoor raised bed to grow heat and sun-loving flowers and veggies for all to enjoy.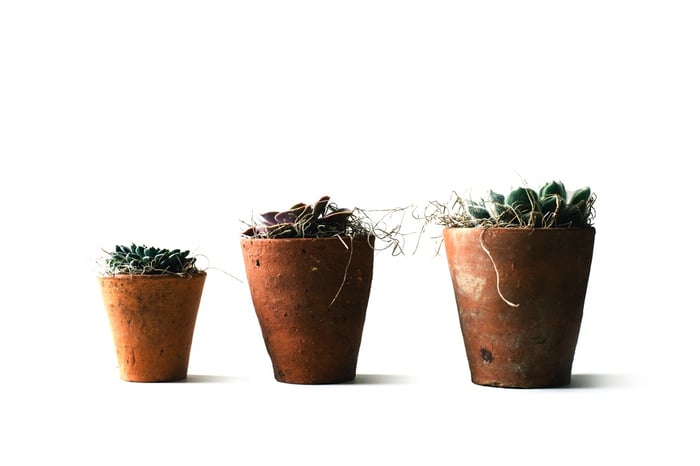 Work with What You've Got

Unfortunately, most of us still work in low-light, fluorescent caves and need to consider other plant options. One perfect option is the Chinese evergreen. Not only does this little tree thrive in low light, it's low maintenance and rated highly as an indoor purifier!
Other great low-maintenance indoor plants are the ponytail palm, violets, the Chamaedorea palm or almost any kind of cactus. If you feel like taking on a challenge, the moth orchid is nice and easy-to-grow as far as orchids go.
And if an indoor garden just isn't feasible, consider picking a sunny wall to plant some climbing angel ivy and seasonal flowers on to create a calming, refreshing space to enjoy your lunch or catch some fresh air.
Don't give your plants the cold shoulder!
After setting up your indoor office garden there are still a couple things you need to be careful with. When watering your plant(s) make sure to use room temperature water. Cold water will shock your plant's roots and kill it. I use tepid water from one of our office's bottleless water coolers. If your office tends to be on the arid side, you should consider keeping a little spray bottle filled with water at your desk to mist the plant every now and again.
The last thing to avoid is the air conditioning system. Make sure your new plant isn't directly under a vent or sitting on top of a heater because rapid temperature changes will damage it. As far as fertilization goes, requirements vary by plant so make sure to check the instruction card that comes with the one you choose.
Now that you've got your garden ready to go, the important thing is to take the time to stop and enjoy the fruits- and flowers- of your labor!
Author Bio:
Kali is a guest author writing for Quench. She is a Philadelphia resident with a passion for good food, good music and filtered water. Quench is the largest provider of filtration-enabled bottleless water cooler and ice dispensers in the nation, providing a healthier and more cost-effective alternative to traditional water delivery in 5-gallon jugs.