Beets are one of the most frequently maligned vegetables. The earthy root is habitually snubbed by young children who are only familiar with the over-salted and mushy variety from a can.
Home cooks are often wary of beets, intimidated by their rough exterior or afraid that a beet's bright red juice will stain their kitchen.
But beets are healthy, colorful and flavorful root vegetables increasingly found on the menus of some of the top restaurants in the country. It's time to put old biases aside and embrace this ruby gem!
5 Reasons to Eat Beets
1. Beets are packed with nutrients.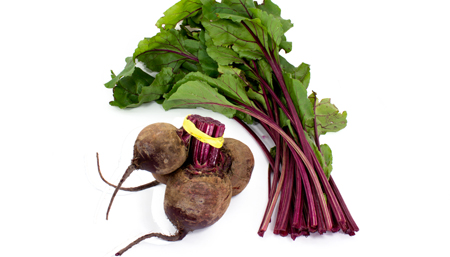 Organic beets are one of the healthiest root vegetables you can find.
They're a great source of folic acid and natural antioxidants. One cup of beetroot also has 12% of your recommended daily value of potassium.
Did you know beet greens are edible too? Store them separately from the roots for a longer shelf life and cook them like chard or kale. One cup of cooked beet greens contains 220% of your recommended daily amount of vitamin A, 50% of your daily vitamin C and loads of iron and calcium.
2. Beets are nature's candy.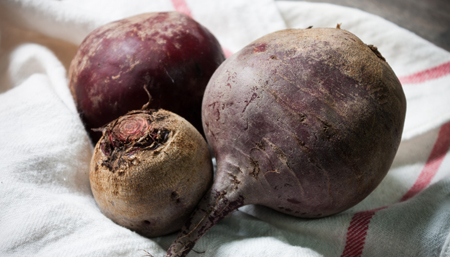 In the United States, 50-55% of domestic sugar production is derived from sugar beets! While most of these beets have been bred and ultimately genetically modified* to produce extremely high levels of sugar, beets are naturally quite sweet.
Beets are nature's candy and this recipe for Dark Chocolate Beet Brownies will prove it.
*Certified organic vegetables cannot be genetically modified, so eating organic beets is the easiest way to ensure you're not eating GMOs.
3. Beets are beautiful.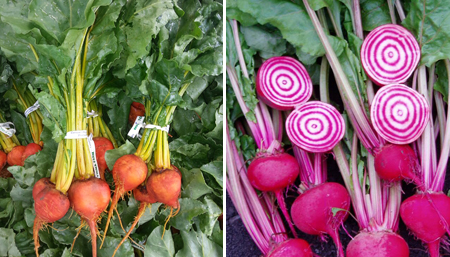 Beets come in lots of different colors, shapes and sizes and our numerous local farm partners quite growing a few different varieties for the Boston Organics Community this year. The Chioggia beet is an Italian heirloom variety known for its candy cane stripes. Chioggia beets have a tender flesh that is milder and sweeter than red beets.
Also keep your eyes peeled for Winter Moon Farm's golden beets and cylindrical Forono beets.
4. Beets are easy to cook.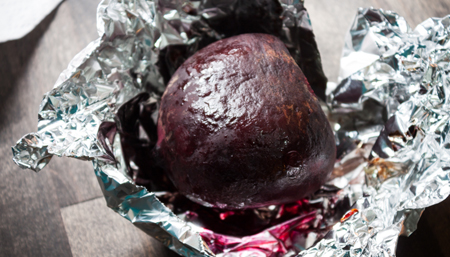 Beets are commonly roasted, but you can steam, boil or pickle them too! Here are the two easiest ways to prepare beets:
Oven: Scrub beets under running water, wrap loosely in foil and bake on a sheet at 400°F for 50 minutes. Let beets cool, grip with a paper towel and gently rub off the peel.
Microwave: Peel raw beets as you would a potato, then cut into 1-inch cubes. Place in a glass container with 2 Tbsp water. Cover and cook on high for 10 minutes or until soft.
5. Beets are delicious.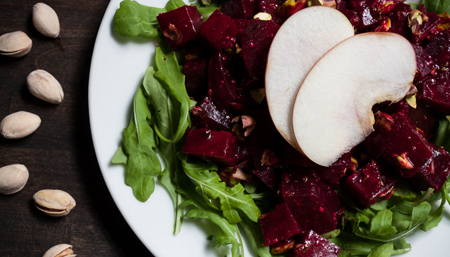 Hot, cold, sliced, shredded and cubed; beets are an extremely versatile ingredient. Here are some of our favorite ways to prepare beets: