Turnips are a root vegetable that are available year-round, but best in the fall. Bite into the fleshy white-purple bulb of a turnip for a slight bite or feast on the hearty leafy greens.
Take a look at the varieties you can find in your deliveries and how to cook them! Turnips are a great source of fiber, vitamin C, and potassium. Store root veggies in a plastic bag in the crisper drawer of the refrigerator.
Turnip varieties
Purple top turnips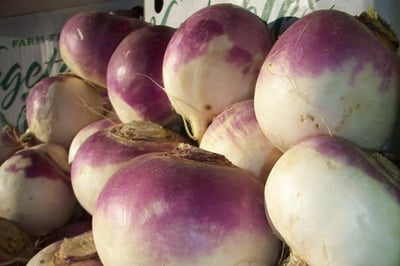 The crisp white inner flesh has a mild, slightly sweet flavor. Flavor of the root and greens becomes more mild when cooked.
Scarlet Turnips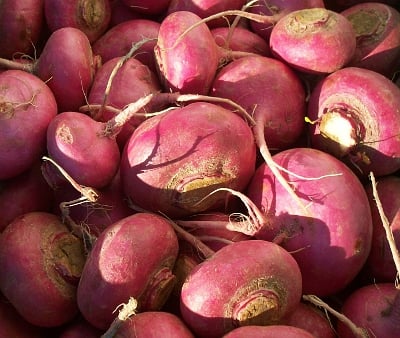 They have sweet, crisp, white flesh with occasional splashes of red. The outer part of the turnip tastes a bit like a red radish while the inside is sweet like an early turnip. Best eaten raw in salads!
hakurei turnips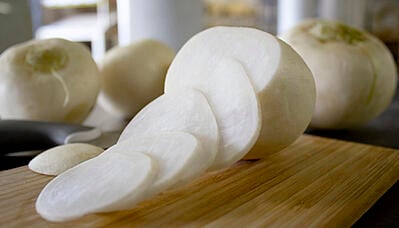 We suggest you throw sliced hakurei turnips into a stir-fry as a flavorful substitute for water chestnuts, and as you might imagine, these turnips make wicked good pickles. There's no need to peel the Hakurei, simply trim the ends and wash them under cold water. The green tops do need a more thorough washing.
Cooking with turnips
Try out more Turnip recipes here.