Before it was dubbed America's "superfood," kale was an obscure green that could only be found at farmers' markets, independent health food stores and, of course, at Boston Organics. Kale has become so popular that it's almost hard to remember a time before it was the ultimate emblem of healthy food.
But now that kale is everywhere, there are so many different kinds of kale out there, it's hard to keep them all straight.
Here's a quick guide to the most common varieties of kale we carry, so the next time it shows up in your organic grocery delivery you won't be asking yourself "What the kale is that?!"
Curly Leaf Kale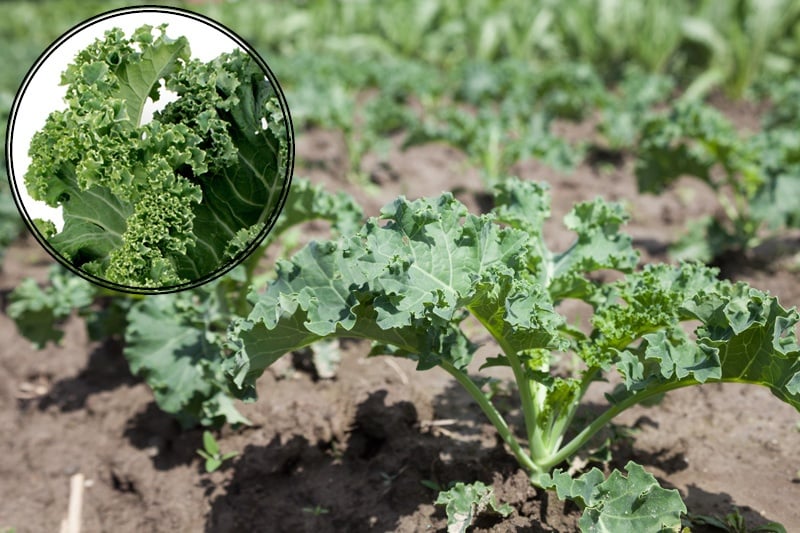 Curly leaf kale is probably the most recognizable variety of this popular brassica because it was used as a garnish in fancy restaurants for decades. Curly leaf kale can come in different colors ranging from dark green to purple, but its tightly ruffled leaves are its distinguishing feature.
Flavor: Assertive flavor with peppery and bitter qualities.
Best Uses: Curly leaf kale is best used in recipes with melted cheeses and/or flavorful sauces. While this variety isn't the best to eat raw, sauces stick well to the frilly leaves. The thick stalks are edible, but require more cooking time than the leaves.
Lacinato Kale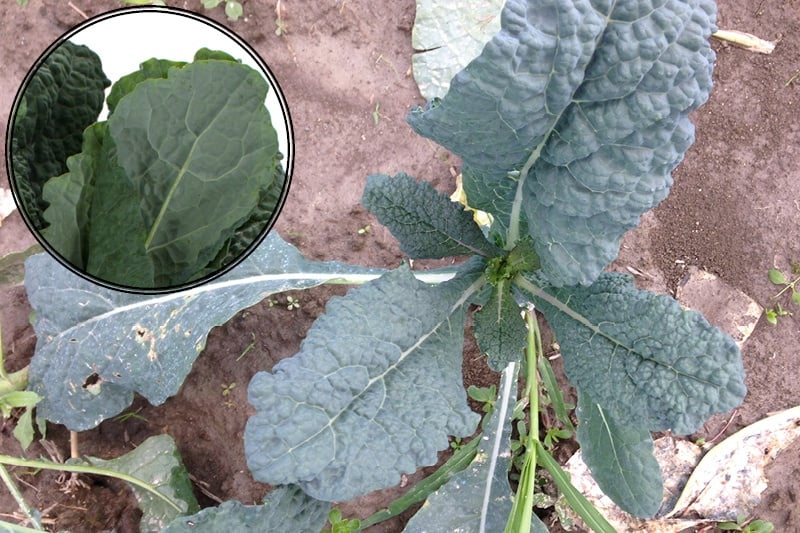 Lacinato kale is a favorite variety among kale amateurs and fanatics alike. It is also known as Tuscan kale or "dinosaur" kale because its bumpy leaves have a seemingly reptilian appearance.
Flavor: More delicate with a slightly sweet nuttiness and less bitterness than curly leaf kale.
Best Uses: Lacinato kale is the best variety for eating raw, but it also retains its pleasant texture when cooked. The stems are edible, but should be chopped into bite-sized pieces.
Red Russian Kale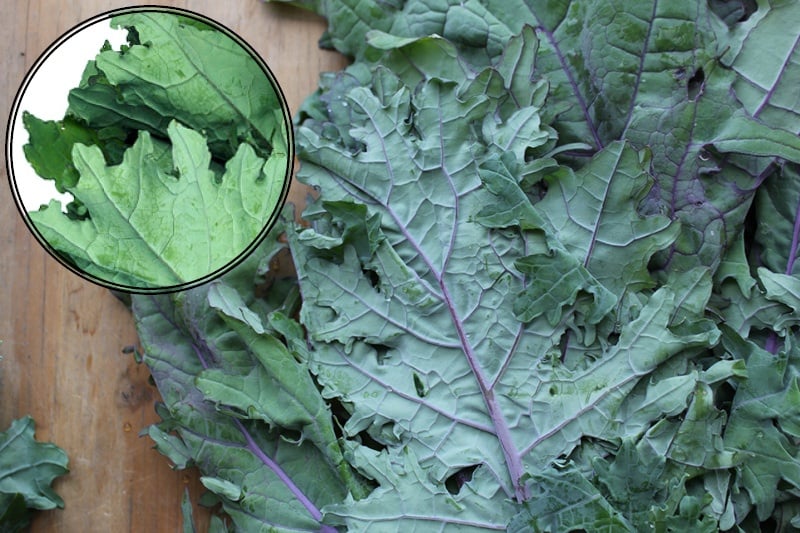 Red Russian kale comes in many shades of red, green and purple. The leaves are flat and fringed, similar to oversized arugula or oak leaves.
Flavor: Mild and slightly sweet, with a dash of pepperiness.
Best Uses: The flat leaves of Red Russian kale make them easy to bake into kale chips, but you can also steam, blanch or sauté them for a sweeter flavor. The woody stems are particularly fibrous and should be removed. Fortunately, because the leaves are flat it is easy to cut or tear the leaves off.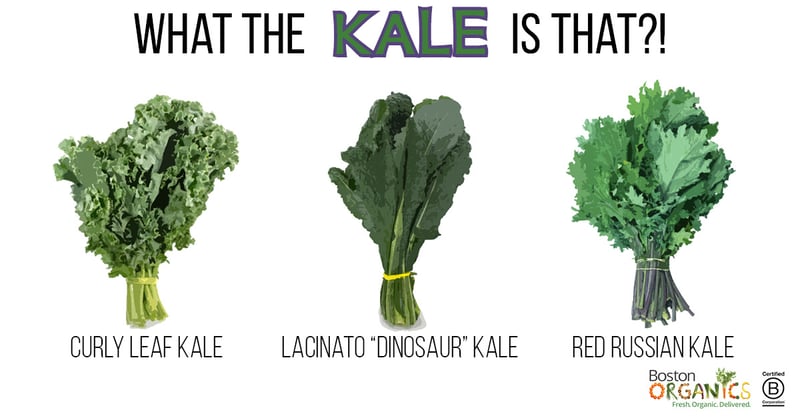 Kale is a hardy green available almost all year round, but its flavor intensifies when it is harvested after the first frost.
Raw, organic kale is generally pretty bitter, but massaging the leaves with lemon juice and olive oil helps break them down. Similarly, cooking the leaves for a short amount of time greatly improves their flavor. Here are a few of our favorite kale recipes:
Now you're an expert on kale, but what about chard, collards and the infamous dandelion greens?! Check out the Boston Organics Complete Guide to Leafy Greens.