Winter is the season for sweet, juicy fruits and hardy root vegetables. The weather may be cold and bitter, but the Boston Organics Winter Produce Guide will help keep your kitchen warm and spirited throughout the long winter months.
Click below to view or download your own copy of the winter produce guide.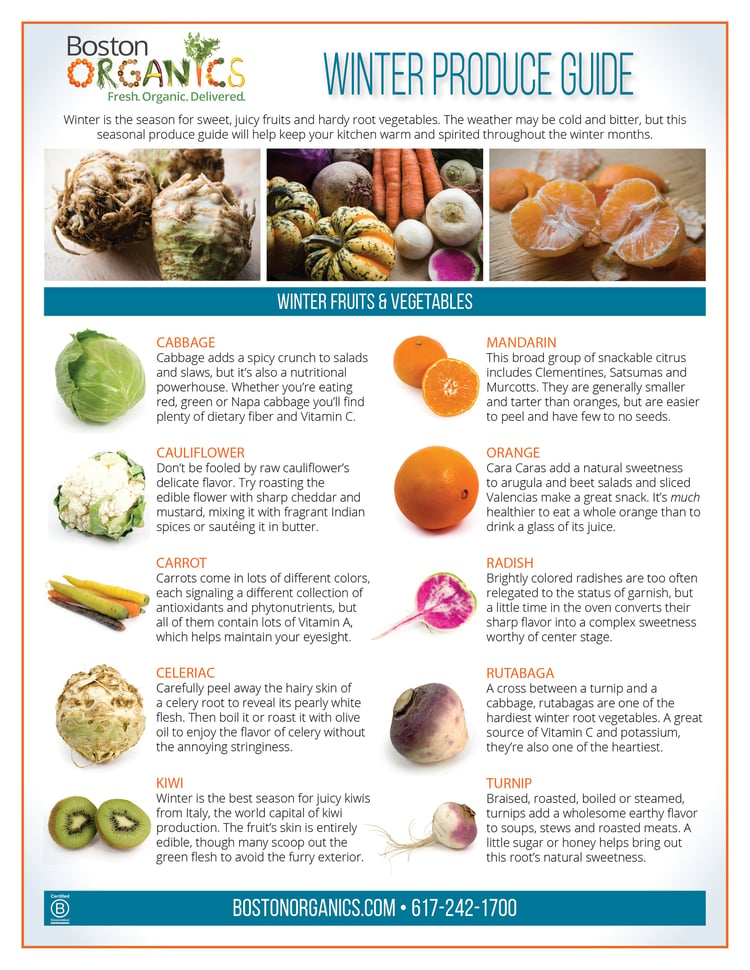 Looking for more tricks to surviving the winter?
Check out 5 Insider Tips for Winter Grocery Deliveries.