With the shortening of the days come, pomegranates! Eating their seeds means a feast for the mouth and the eyes: both their burst of sweet and tart flavor and their bright red color are welcome this time of year.

The technical name for the juicy seeds inside a pomegranate is aril, which refers to the thin skin and pulp that surrounds the tiny white seed itself. Once the arils have been freed from the pithy membranes that surround them, the entire seed is edible.


Though the red skin of a pomegranate may seem tough and impenetrable, with a few simple tricks, you will have a wealth of ruby red seeds on hand, ready to add to smoothies, your morning granola, salads and even soups and stews (see our favorite recipes below for ideas).



tapping method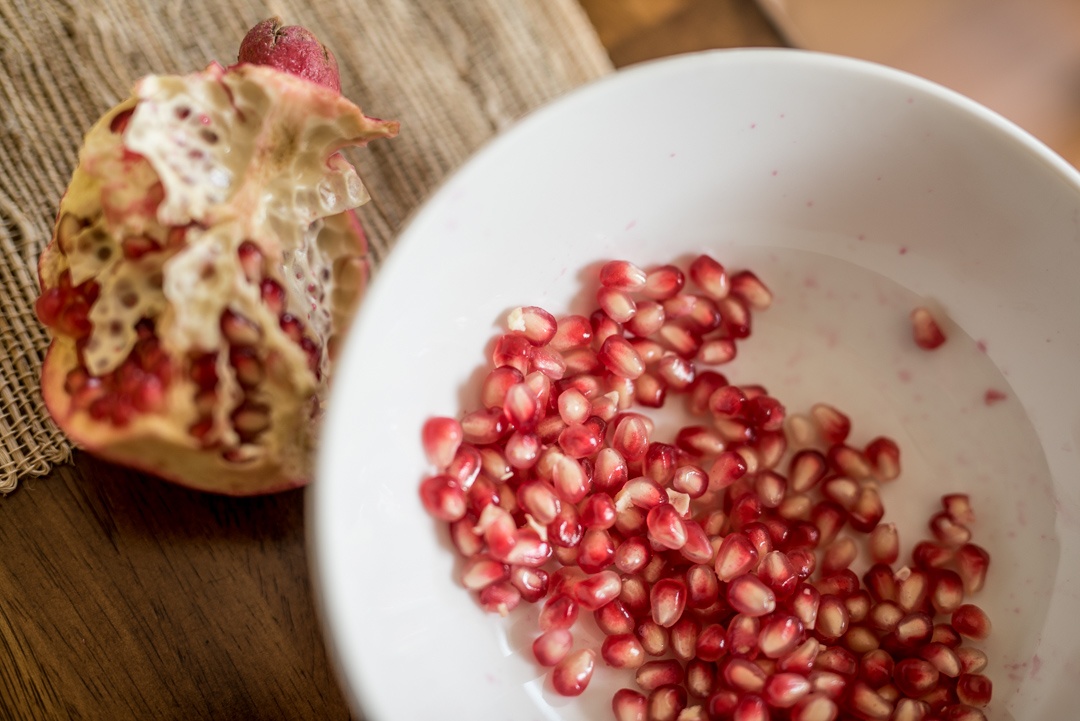 Hold the pomegranate with the nubby flower-end up. Using a knife, score a horizontal line around the middle of the pomegranate, making sure to only pass the knife through the red outer skin. Once the fruit has been scored, pull it apart into two halves. Hold one half in the palm of your hand above a large bowl. Using the back of a large spoon, gently but firmly tap the outside of the fruit with the spoon. This will detach the seeds from the membrane and they will fall into the bowl.
quartering method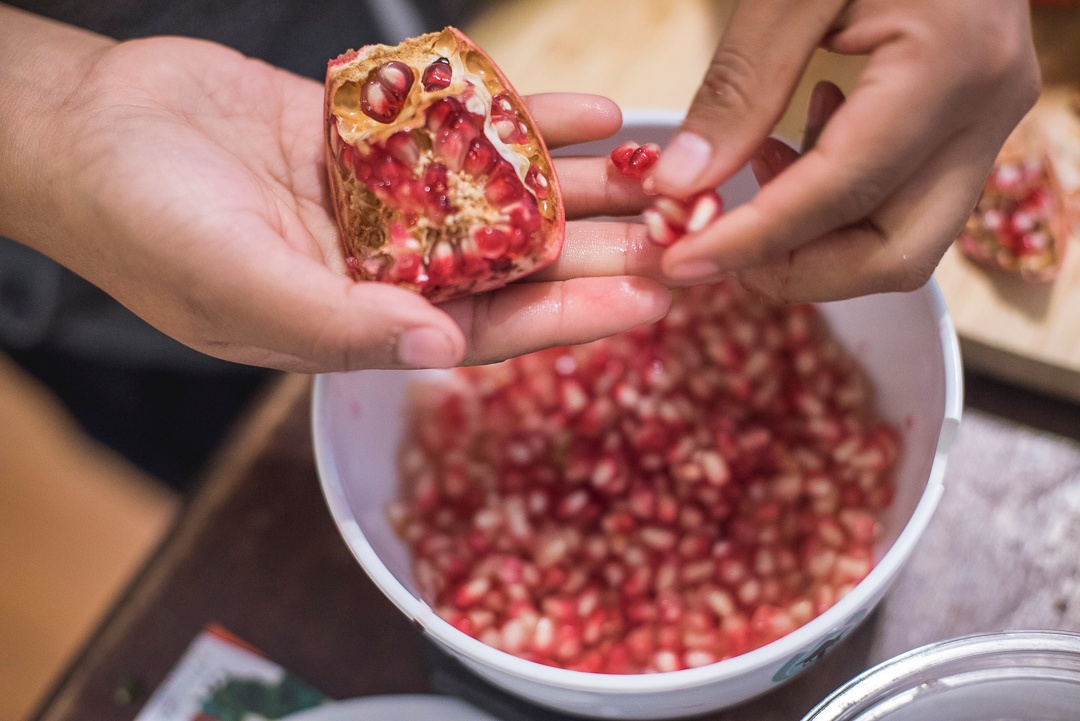 Fill a large bowl with water. Cut the pomegranate in quarters. Gently push the seeds into the bowl of water (it's ok if chunks of the white membrane end up in the bowl too). Turn the quarter upside down so the seeds are facing the bowl. Press it in the middle to invert and to remove the rest of the seeds. Repeat with the remaining quarters. Once all the seeds have been removed, gently swirl the contents of the bowl with your hand. Any white membrane that was removed with the seeds will float to the top and can be easily scooped out. Pour the seeds and water through a strainer.
scoring method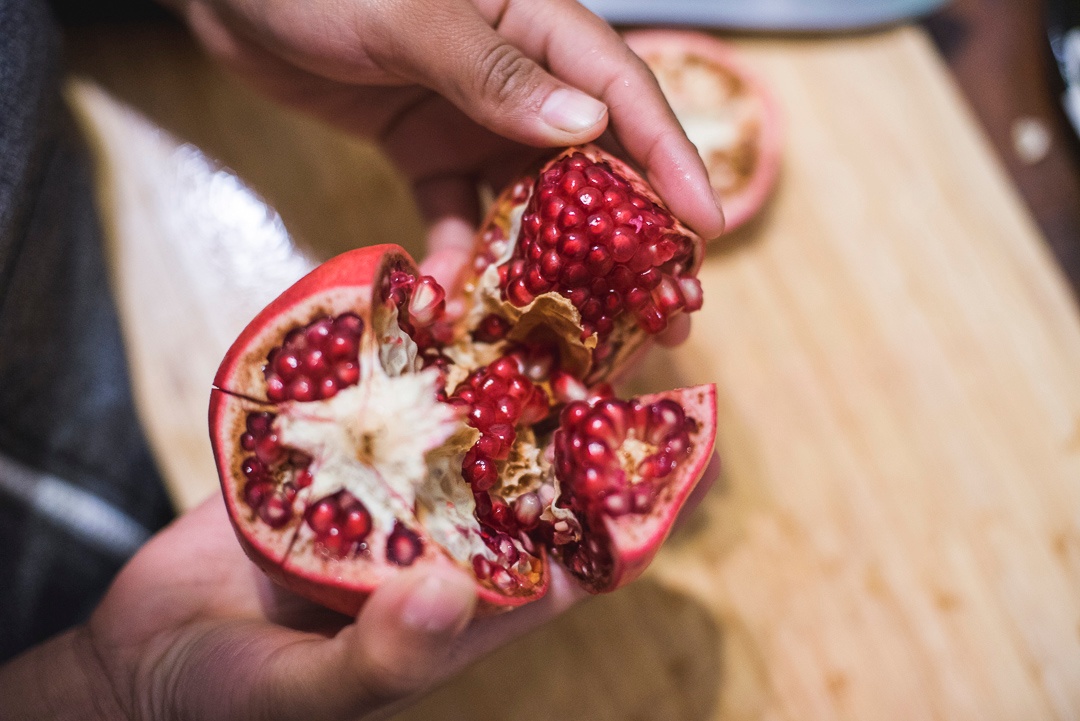 Start by scoring the outside of the fruit. Slice off the top of the pomegranate, exposing the seeds inside. Pull the pomegranate apart into sections, following the natural divide of the white pith as much as possible. Peel off any bits of membrane covering the clusters of pomegranate seeds. Working over a bowl, push the seeds out of each section of the pomegranate and pop them into the bowl.


RECIPES WORTHY OF THE GODS
Now that you have all these beautiful seeds, check out the recipes below for our favorite ways to use them.
Perfectly blending sweet and savory, this satisfying salad is perfect for early fall.
The sweet and tart flavor of pomegranate complements the rich, melt in your mouth flavors of this hearty stew.
Warm, comforting and gently sweet, this combination of startchy squash and bright pomegranate seeds is a must-try for a cool evening.