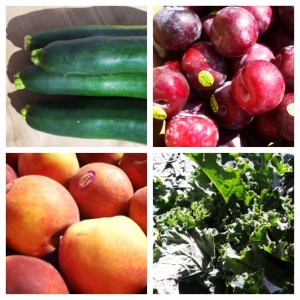 There's nothing like summertime to bring us the freshest, tastiest selection of fruits and vegetables. This week many of our deliveries will include seasonal favorites like cucumbers, red leaf lettuce, kale and local zucchini. Check out this week's newsletter for an easy side dish recipe that combines tender zucchini and Neighborly Farms Sharp Raw Milk Cheddar (on sale this week).
You will also find info about our adjusted holiday schedule (Happy Birthday, America!) and see what else is on sale this week in our add-on section! (Real Pickles Garlic Sauerkraut for sausages, anyone?!)
Enjoy a great start to a delicious week.