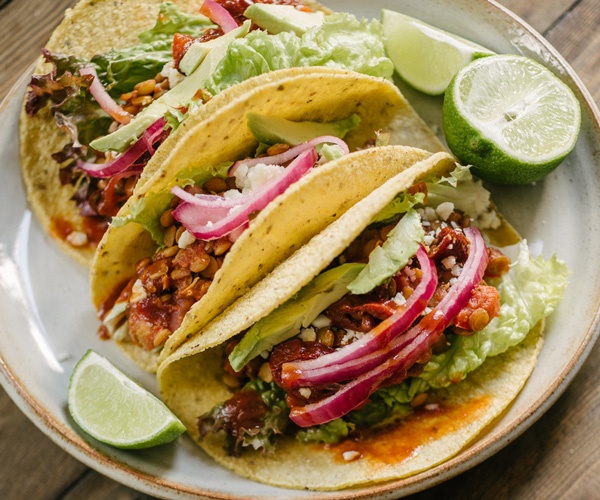 Tacos are not just for Tuesdays! They're the perfect-middle-of-the week-last minute supper; great for quick lunches; an excellent way to use up leftovers and a crowd pleaser.
So, open the fridge and pull out some cheese, lettuce, salsa, sour cream, avocado, hot sauce and whatever leftovers you've got on hand. Chicken would be perfect. Boiled eggs, why not? Roasted or grilled vegetables, YES! Fish, sure!
Get a can of beans out of the pantry, make some jarred salsa too. Chop up some onions - any kind will do - and cilantro if you've got it and let everyone make their own. Or get fancy and quesadilla it up by heating a frying pan or griddle, sandwich the filling between two tortillas with cheese between the filling and wrapper to 'glue' it together and cook on each side until heated through.
Some fresh lime juice is always welcome to brighten everything up. Enjoy!