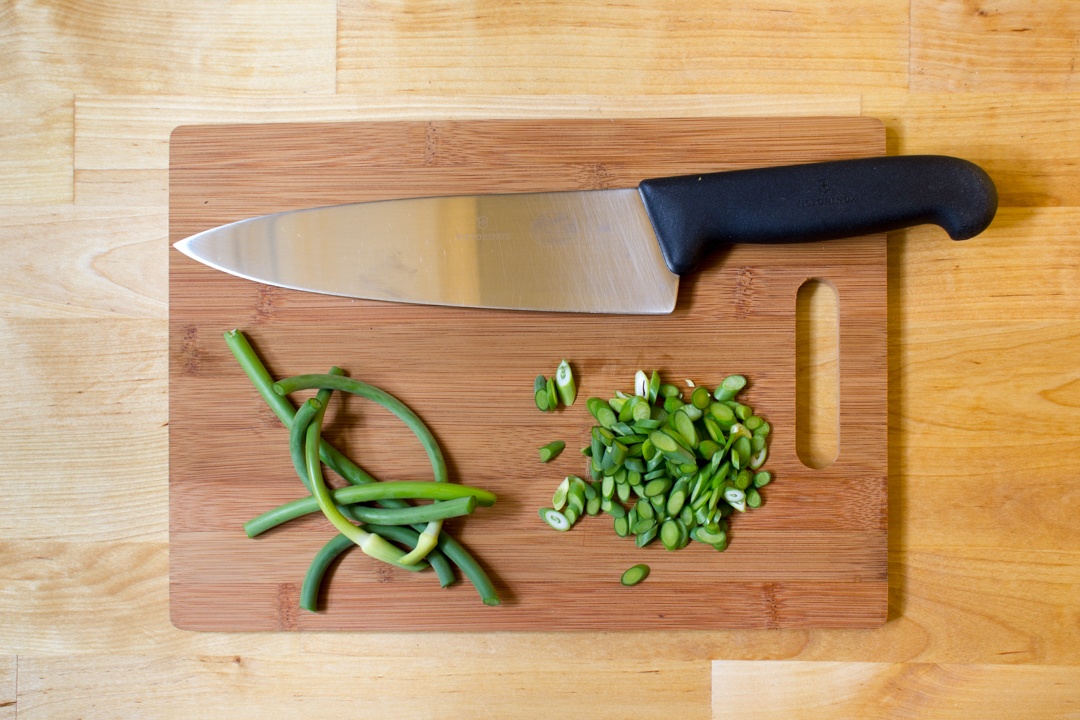 Even the organic food movement —as grounded as it is in a holistic understanding of traditional farming methods, environmentalism and nutrient-rich food —is not immune to fads. Every few months, it seems someone has suddenly "discovered" the benefits of eating pea shoots, grapefruit or kale.
More often than not, these foods, which are spontaneously thrust into the national spotlight, are foods that the Boston Organics Community has been growing and eating for years.
Garlic scapes, one of our favorite early summer vegetables, seem to be enjoying a just such a Renaissance moment. While the Boston Organics Crew already loves cooking with them, we're excited to see so many people trying garlic scapes for the very first time.