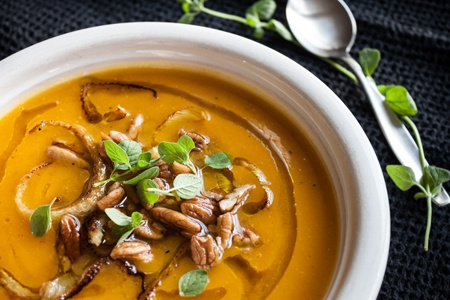 Start your Thanksgiving menu off with a delicious seasonal soup. Perhaps your turkey isn't done on time or you're in the middle of mashing potatoes or making gravy. A cup of soup, served in a mug with a spoon can be just the thing to buy you some time while keeping everyone happy!
Here are 7 recipes for vegetarian soups that will start your Thanksgiving feast off right.
Note: A few of these recipes have been updated to make them vegetarian (some that originally called for chicken broth now call for vegetable broth). You can view the original version of the recipes by clicking on the recipe names.