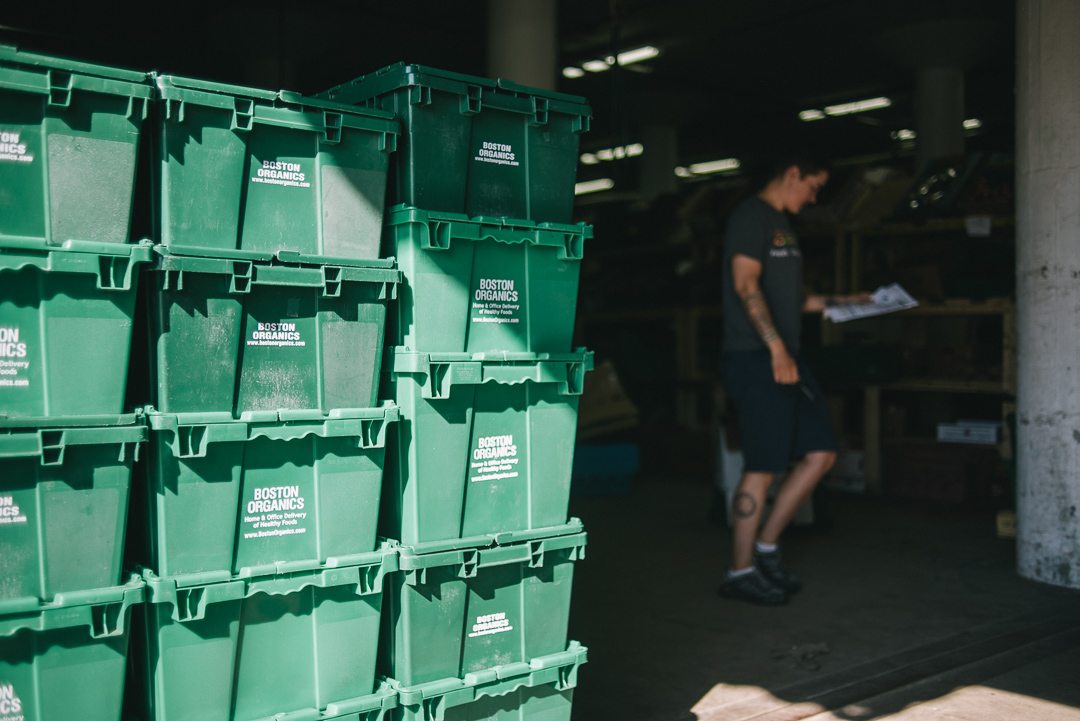 Update 4/4
We are closing down all signups for the time being - this includes preventing former customers from re-activating their accounts.
We will continue operating and delivering to existing customers.
We continue to assess the operations with focus on employee safety and general well-being.
We greatly appreciate everyone's support.
Thanks,
Jeff
Update 3/27
We have closed the signups for Tuesday deliveries. We may open it up again on Monday as we should have some capacity.
We will email you,if you have added your name to the wait list
Although slightly improved, we continue to encounter intermittent issues with our suppliers. For example, our main egg source is not sending in any orders into Boston next week. Fortunately with the advanced notice, we should have time to "scramble" and find another source.
Thanks for your patience and support.
Sincerely,
Jeff
Update: 3/24
We are getting a handle on the supply chain disruptions as well as our overall capacity to take on additional customers safely and without overextending ourselves or at the cost of existing customers. We are currently accepting customers living in our Tuesday delivery area for the time being, but will close it out at a certain point.
We are assessing other delivery days and will email those that have completed the waiting list form as areas open up.
Thanks for your patience and support.
Sincerely,
Jeff
Update: 3/19
We continue to deliver, but we are not accepting new signups right now.
We are collecting names and emails for a wait list. We hope to open the sign ups soon, but it will be mainly contingent on how quickly the food network rebounds and panic purchasing subsides.
We have also switched to delivering four days a week (Tuesday to Friday). By switching to a four day delivery schedule, our drivers will have less exposure and be able to get some well needed and deserved rest.
The health and well being of our staff has never been more important. Unlike many delivery services, we do not use independent contractors. Our drivers and warehouse staff are all employees - some earning as much as 120 hours of PTO. The majority have access to our subsidized health insurance plan and are covered by a fully paid disability insurance policy.
As you may guess, office deliveries (which were mainly done on Monday) have dropped significantly, The drop has been off-set by the increase in our home delivery business. Fortunately our staff will be able to stay busy and keep working - as safely as possible.
Although, bittersweet, it's been great to re-connect with so many former customers, We look forward to delivering to all of you. And thank you for trusting in us.
Sincerely,
Jeff
Update: 3/18
Unanticipated increase in orders + general hording = (hopefully) short term disruption to the supply chain
We have had a surge of new sign ups over the past several days that we had not fully anticipated. Thank you for the orders - although, we wish they were not prompted under such circumstances.
The increase has caught us off guard as well as many of our suppliers.The overall increase in demand has placed a great strain on the food supply chain - many of the suppliers are running short on products and more importantly on drivers and trucks to do the distribution. We hope that this will be resolved soon, but anticipate some disruption.
Shortages for certain items and last minute changes to box contents may be expected. If we are unable to deliver an item to you, we will do our best to give you as much forewarning as possible so you can make alternative arrangements.
We continue to closely monitor guidance from the CDC, FDA, federal, state and local authorities.
Our team is committed to delivering complete orders keeping safety a priority for both staff, customers and the general public.
Thank you for your support and patience.
Sincerely,
Jeff
-----------------------
Update: 3/14
We continue to follow CDC guidelines and have implemented additional sanitization protocols for staff in all phases of the operations (office, warehouse and delivery).
Unlike a grocery store, our products are not sitting on shelves accessible to the public and picked over. They are only handled by our employees.
All orders are picked by our staff and delivered in company owned vehicles. From receiving to delivering the groceries, on average only 1-2 people will be in contact with each item.
Please contact us if you have any questions.
Thank you for your support,
Jeff
Dear Boston Organics Customer:
At Boston Organics, the health and safety of our customers and employees is our top priority. Like most businesses, we are closely monitoring the coronavirus (COVID-19) outbreak.