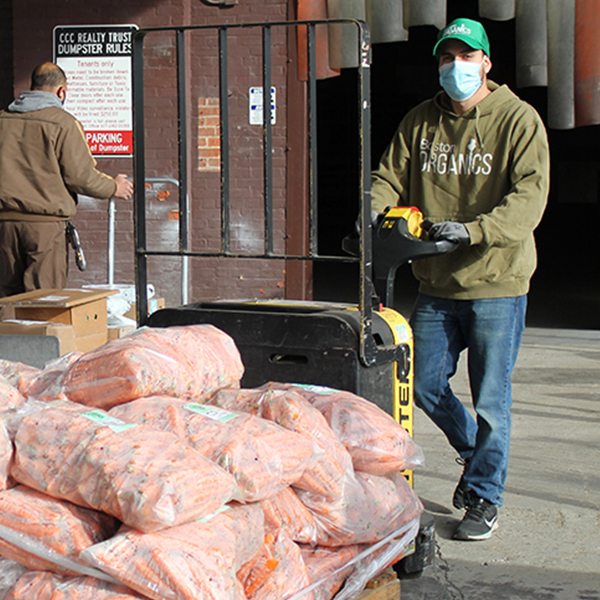 5,825 pounds of local purple daikon radish and carrots were donated this past week to the Greater Boston Food Bank.

It was only through a collective effort that we were able to facilitate this donation.

Thank you to our customers that participated in our "Donate a Box" drive as well as our farm partners - Atlas Farms and Winter Moon Farm. Both farms heavily discounted their roots allowing us to put together our largest donation to date! We also have to thank Myers Produce - one of our distributors that delivered Winter Moon's carrots to the food bank at no charge.