7/20-7/24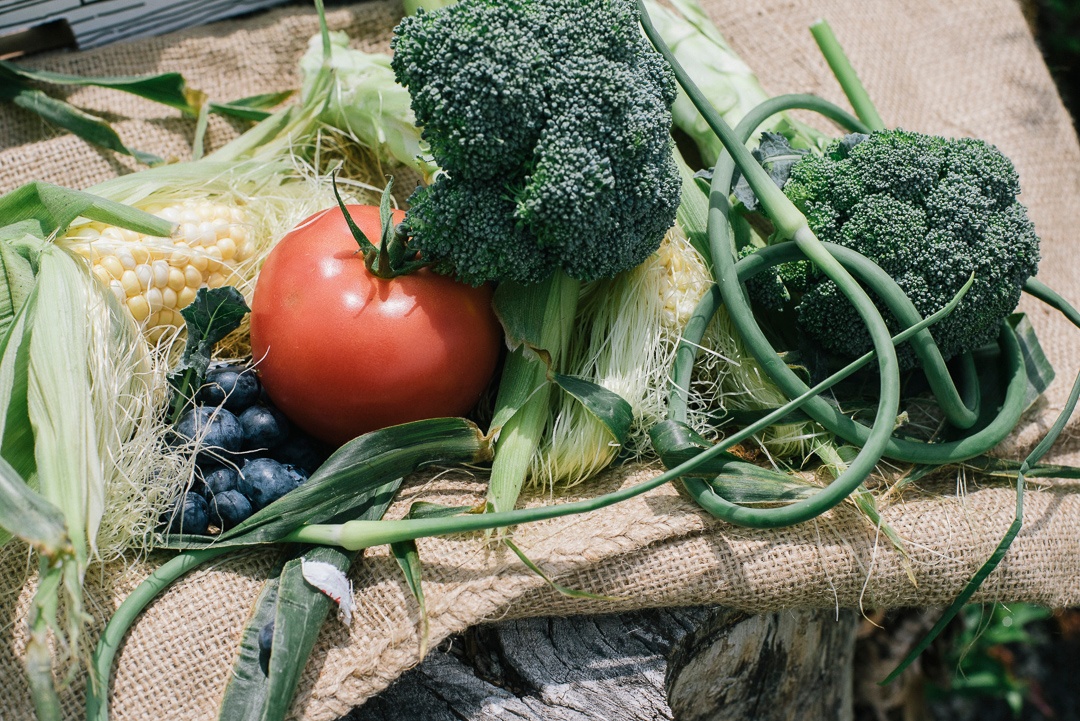 We're just about halfway through the summer (gasp!), which means we're starting to see an abundance of color and variety in our boxes. From the first field tomatoes to blueberries to corn, we're officially in the local season.
This week's harvest ranges from the New England summer classics we've been awaiting all year to some special treats you may have never tried.
One of the rarer items we're sourcing locally this week is shiso (brought to us by The Kitchen Garden in Sunderland, MA), a fragrant herb common in Asian cooking. Often seen cradling wasabi in authentic sushi dishes (no, not the green plastic picket fence that separates wasabi from ginger in takeout containers), shiso leaves are terrific eaten raw and can generally be used anywhere you'd use basil or mint.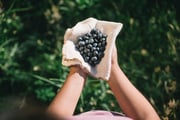 At this point in the summer season, however, it's the traditional favorites that we're all salivating for. This week marks the first local field tomatoes of the season, courtesy of Blue Ox Farm in Enfield, NH. In addition, we're flush with plump blueberries from Dwight Miller and Son Orchards in East Dummerston, VT. We are so pumped about delivering these little guys that we've made this week's locavore recipe a simple how-to for blueberry muffins.
A few select box types, including the Dogma Box, will include a pint of blueberries this week, but if one isn't enough to satisfy your craving for these delicate little berries, have no fear. For a limited time we are offering them as an add-on, available by the pint for your favorite pie, jam or cobbler recipes.
---
This Week's Local Produce
Arugula
Red Leaf Lettuce
Spring Onions
Mixed Summer Squash
Dandelion Greens
Baby Bok Choy
Kale
Corn Field Tomatoes Garlic Scapes
Pickling Cucumbers
Shiso Blueberries Bunched Beets
Cabbage
Broccoli Fresh-Cut Basil
Potted Basil
All of the fruits and vegetables we deliver are grown without synthetic pesticides and are USDA certified organic. Interested in receiving produce that's both organic and locally sourced all year round? Check out our Local Dogma Box.
Similar to a CSA or farm share, our Local Dogma Box is filled with the best organic produce from local and regional farms and brought right to your door each week. It's the easiest way to eat like a locavore!