7/27-7/31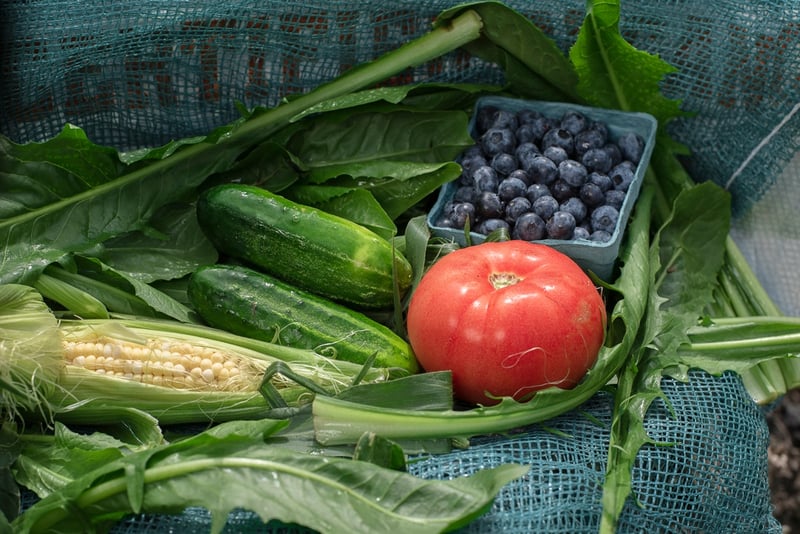 With fresh produce coming from seven local farms this week, it's hard to decide what we're most excited for. We're obviously giddy over the field tomatoes from Blue Ox Farm and the organic sweet corn from Lakeside Organics of Hadley. And Dwight Miller and Son Orchards is sure to wow us again with more spectacular Vermont blueberries.
But when Harlow Farm told us how well their summer harvest is going, we were mightily impressed. The All-Vegetable Boxes feature several items from Harlow Farm this week, and the 2/3-Veggie Boxes each include some of Harlow's organic broccoli and beets.
It shouldn't be too surprising that the Vermont farm is doing so well this season. The 150-acre farm was one of the first certified organic farms in New England and the current owner, Paul Harlow, is the third generation to farm his family's land in southeastern Vermont. The farm also relies almost exculsively on solar energy to power its coolers, greenhouses, washing and packing areas.
The Boston Organics Community has been enjoying Harlow Farm's corn for several years, but this is one of the first times in recent memory that we've had the pleasure of eating their other summer crops.
We can't think of a better way to enjoy the fresh beets from Harlow Farm than in a Beet and Quinoa Tabouli. While traditional tabouli uses a variety of cracked-wheat known as bulgur, this recipe calls for quinoa, making it both gluten-free and more filling.
You can either boil or roast the beets, according to your preference, but you'll want to be sure to use locally-grown herbs from Happy Valley Organics and organic tomatoes from Blue Ox Farm to get the full, fresh flavor of this dish.
Grocery Add-ons You'll Need: pine nuts, quinoa, vegetable broth, cow's milk feta cheese. Order them now.
---
This Week's Local Produce
Green Bell Peppers
Bok Choy
Carrots
Collard Greens
Pickling Cucumbers
Dandelion Greens
Kale
Red Leaf Lettuce
Mixed Summer Squash Blueberries Corn
Field Tomatoes Bunched Beets
Broccoli
Cabbage
Chard Fresh-Cut Mint
Potted Basil
All of the fruits and vegetables we deliver are grown without synthetic pesticides and are USDA certified organic. Interested in receiving produce that's both organic and locally sourced all year round? Check out our Local Dogma Box.
Similar to a CSA or farm share, our Local Dogma Box is filled with the best organic produce from local and regional farms and brought right to your door each week. It's the easiest way to eat like a locavore!