8/17-8/21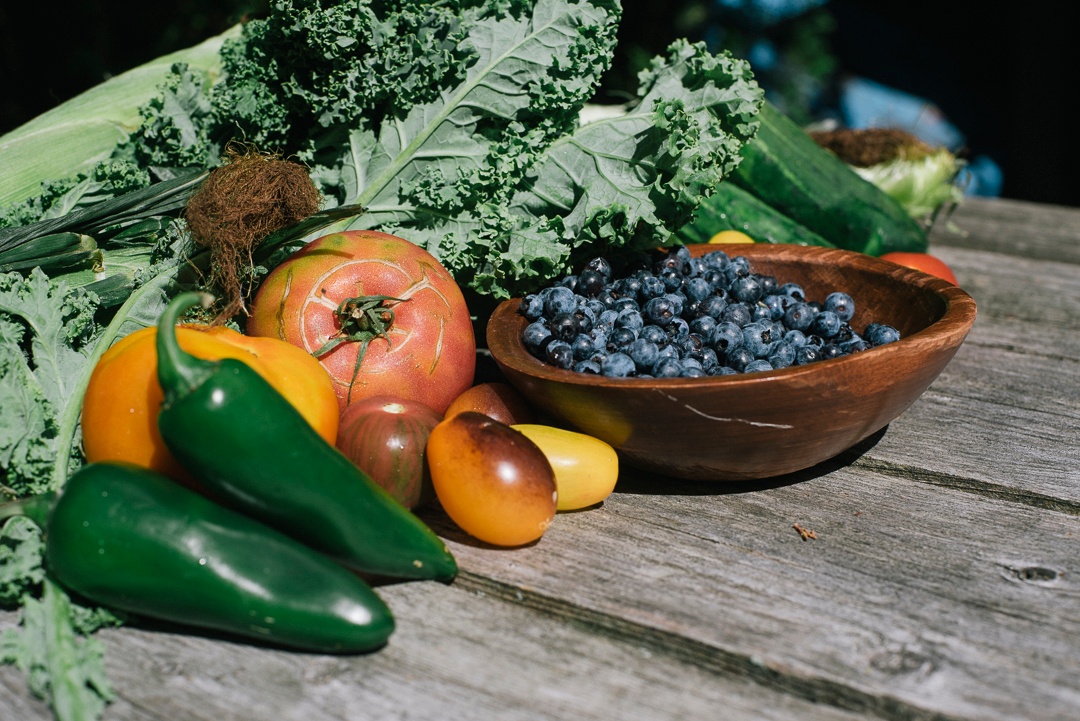 With the incredible variety coming from our local farms right now, it's hard to believe that only four months ago the locavore diet was mostly a medley of root vegetables. This is the time of the year when being a regular Dogma Box customer really pays off.
This week, Dogma Box customers get exclusive access to fresh cilantro from Kitchen Garden Farm. They're also part of a small group in the Boston Organics Community that will get to try Kitchen Garden's organic jalapeno peppers and Atlas Farm's rainbow carrots.
But don't worry, even if you weren't a strict Dogma Box recipient year-round, you can change your box type and size at any time. As long as you let us know you want the Dogma Box by 12-noon the day before your delivery day, you can get all of the ingredients you need for this week's locavore recipe delivered directly to your door.
Heirloom Apple Salsa, made with the first harvest of apples this season from the Dwight Miller and Son Orchards, is the perfect blend of sweet and spicy. It goes great with all kinds of chips, but can also be added to a nice lettuce blend for a crunchy salad with a kick.
The fresh cilantro is key to making this recipe work, so you'll want make sure you store your cilantro carefully until you're able to use it. You can definitely store them in a plastic bag in your crisper drawer as you would with other herbs, but to maximize the lifespan of this fragile herb you may want to follow these instructions from Serious Eats:
Store tender herbs by snipping off the bases of the stems and removing any discolored or wilted leaves. Transfer them to a large mason jar with an inch of water in the bottom. Seal the jar with the lid (if it fits), or cover the top of the jar with an overturned plastic bag sealed with a rubber band. Store in the refrigerator for up to 3 weeks.
---
This Week's Local Produce
Green Bell Peppers
Calaloo
Rainbow Carrots
Chard
Pickling Cucumbers
Kale
Romaine Lettuce
Mixed Summer Squash
Heirloom Tomatoes
Paula Red Apples
Wild Blueberries
New Potatoes Cilantro
Eggplant
Jalapeno Peppers
San Marzano Tomatoes
Potted Basil
Thyme Corn


All of the fruits and vegetables we deliver are grown without synthetic pesticides and are USDA certified organic. Interested in receiving produce that's both organic and locally sourced all year round? Check out our Local Dogma Box.
Similar to a CSA or farm share, our Local Dogma Box is filled with the best organic produce from local and regional farms and brought right to your door each week. It's the easiest way to eat like a locavore!