May the 4th be with you! If you've followed the adventures over the years you might be thinking "All of this fighting is making me hungry". Fight off that hunger and eat like your favorite Star Wars heroes.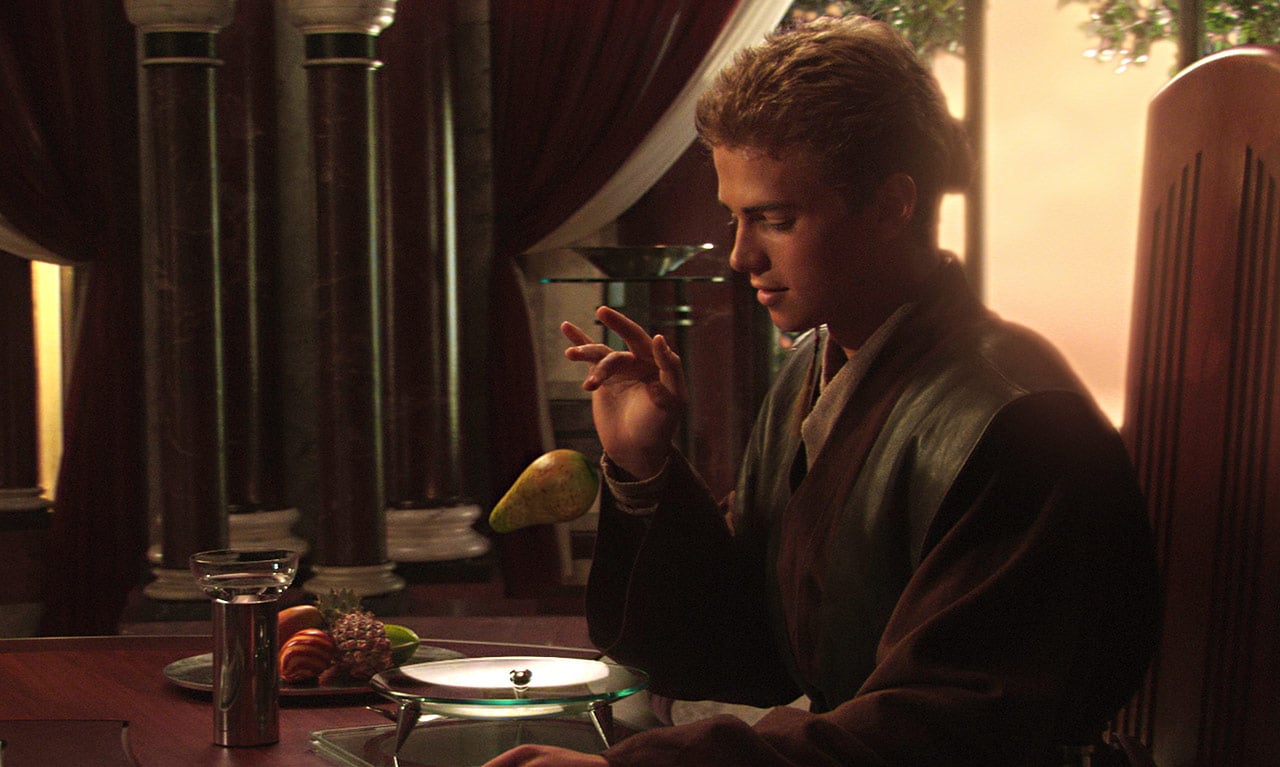 Take one trick out of Anakin's dating guide and levitate a piece of fruit from Naboo to woo your partner. Coincidentally enough, it looks like a regular Abate Fetel Pear to me. If you don't have the Force, threading a pear with some dental floss and some acting will have the same effect.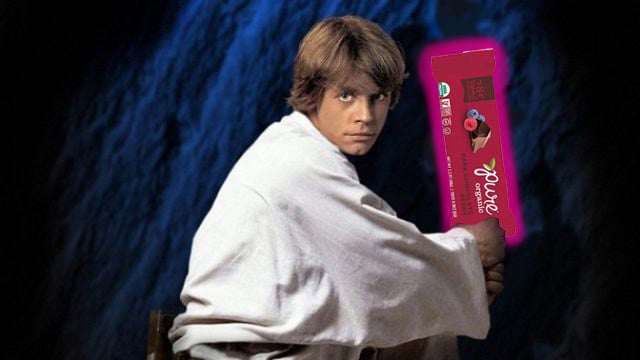 Before Luke Skywalker meets with Jedi Master Yoda, he sits down to eat a nutrition bar. Not much has been uncovered about the ingredients of this bar but you can try out these nutritious energy bar recipes or add-ons: apple-cinnamon bars, chewy fruit and nut granola bars, lemon bars, or this add-on.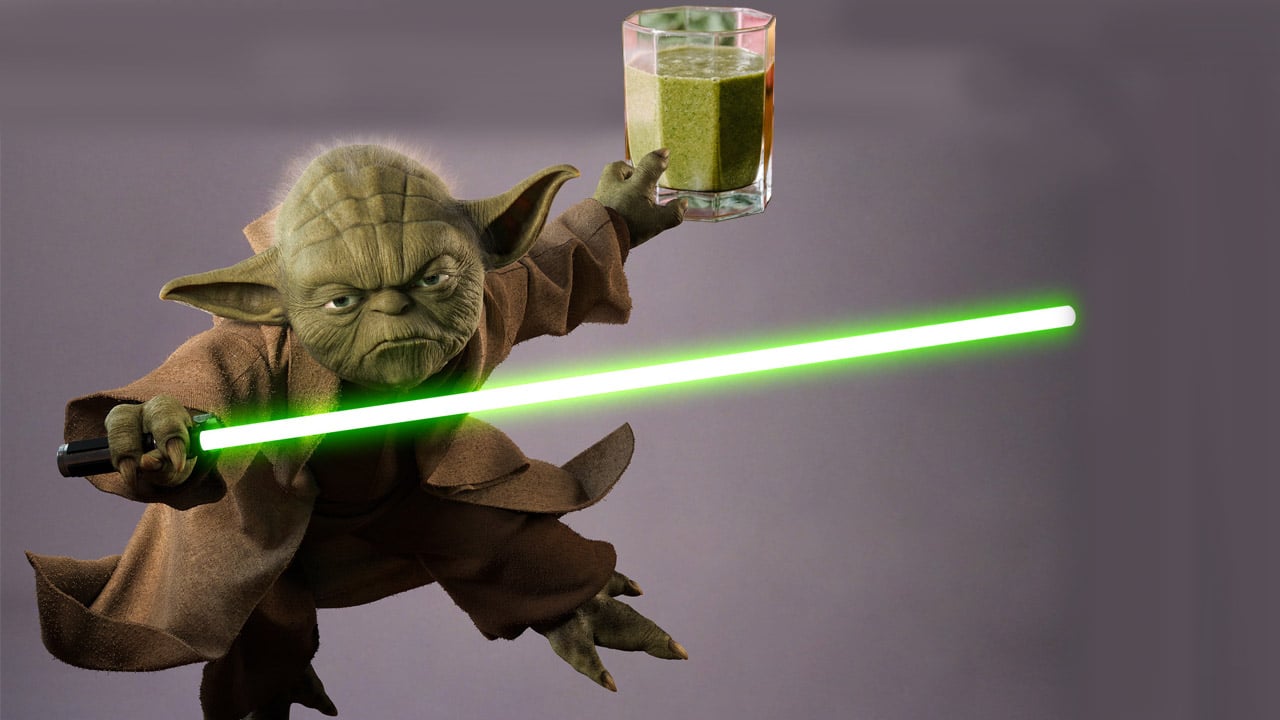 The oldest, most powerful Jedi Master in the Star Wars' universe was vegan! Yoda was really harnessing that plant energy! Harness your own plant energy with these green recipes: Froots green smoothie (pic above), Green goddess dip, Very Green Lentil & Chard Soup, or Basic Sautéed Leafy Greens.
---
Do you have any Star Wars inspired recipes? Comment below!