We're off to a beautiful start this fall. Find out what's harvesting this season and what you can expect in your box over the coming weeks.
The 2016 Fall Produce Guide
Our seasonal produce guides are a wealth of information including tips and recipes on how to best use the fruits and veggies in your box. You'll also meet some growers of the crops harvesting this season.
Look out for your copy of the 2016 Fall Produce Guide with your next delivery. If you misplaced yours, you can order another one here or click below to view the digital version.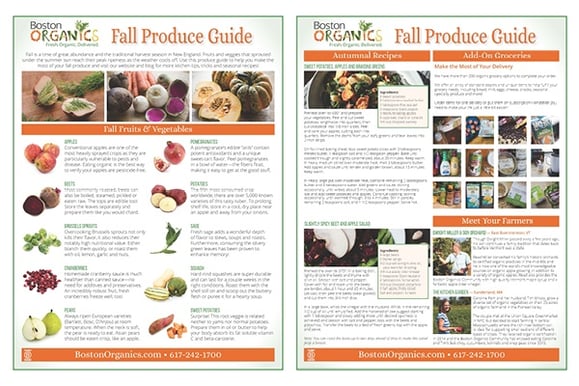 Your favorite seasonal produce add-ons are available for a limited time. Order them now!