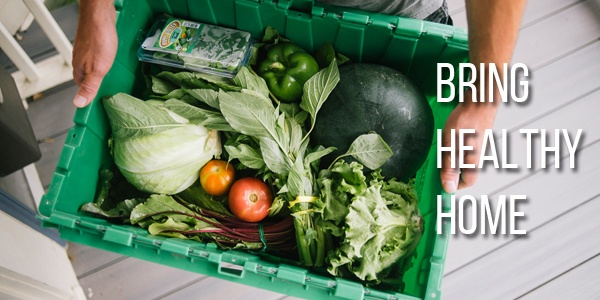 We deliver organic fruit and snacks to hundreds of offices in the Greater Boston area, but many of the people who work in those offices don't know that we *also* deliver organic produce and groceries to homes.
We want to help people eat healthy at home *and* at work, and we know that many local companies are equally interested in helping their team members be healthy and happy.
That's why we launched our Office Wellness Program in 2017!
Here's how it works:
If you work in an office that gets regular deliveries of organic food from Boston Organics, then you get 5% off of every delivery we make to your home.
Pretty great, huh? All you need is your company's unique promo code.
Here's how your office can request a unique promo code:

We'll email verify your office's eligibility and then send a unique promo code that they can share with the office!
Apply the code at checkout to start getting 5% off each delivery of organic produce and add-on's to your homes.
It's just that simple, and we think it's a win for everyone involved.