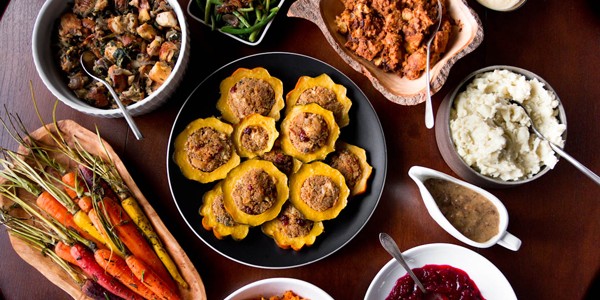 In order to bring everyone the fresh ingredients they need to prepare and enjoy their feasts, we have an adjusted delivery schedule during Thanksgiving week.
Adjusted Holiday Week Schedule
Click on the schedule below to find out when you can expect your Thanksgiving week delivery.
Skip a Delivery
Just want to skip a box the week of Thanksgiving? Simply log in and skip your delivery via your Delivery Schedule/History page.
Our farmers are also preparing for the holiday, and we need to let them know in advance how much they should harvest. Please skip your delivery as soon as possible to help them with planning.


Donate A Box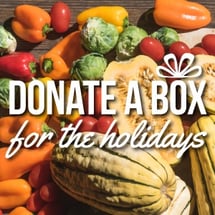 Once again, Boston Organics is providing you an opportunity to give fresh produce to those in need via our Thanksgiving Give-a-Box Program. Each box you donate will give a standard-sized box-worth of fresh, organic produce to the Greater Boston Food Bank. The Food Bank will distribute these goods to families in our communities.
How to Make a Box Donation
Log in and go to the Donations Category within Add-On Groceries
Add the item Box Donation to your cart
Confirm and update your subscription
You'll be billed within 2 business days for the donation. (Any other add-ons in your cart will be added to your next delivery and billed per your usual timeframe.)
Please note that donating a box does not automatically skip your delivery.
Deadlines for the Following Week
We want our farmers and bakers to be able to relax over the Thanksgiving holiday weekend, so we ask that you heed the following deadlines:
For deliveries on Monday, 11/26:
All add-on orders, payment updates and cancellations must be submitted before 12-noon on Wednesday, 11/21.
For deliveries on Tuesday, 11/27:
All milk and bread orders must be submitted before 12-noon on Wednesday, 11/21.
For deliveries on Wednesday, 11/28:
All milk orders must be submitted before 12-noon on Wednesday, 11/21.
All other deadlines will follow our normal deadline policies.


Resuming Deliveries
Only every week subscribers will be eligible to resume deliveries the week of November 26th. Every other week subscribers will be set to resume the week of December 3rd.


Always Thankful
It is with our sincerest gratitude that we serve the Boston Organics Community. Thank you and your families for supporting our mission and allowing us to do what we do.
Enjoy the holiday.