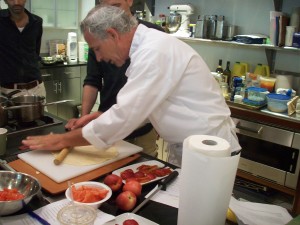 When: This Saturday, October 1, 10am - 1pm
Where: Boston Center for Adult Education, 122 Arlington Street, Boston, MA
What: Under the expert instruction of Chef Bernard Kinsella, and with produce provided exclusively from Boston Organics, you'll be immersed in a morning of hands-on culinary exploration into organic, gourmet meals that will broaden your vegetable horizon and give you the knowledge and skill set to be a confident, organic cook. Roll up your sleeves and let's get cooking! More details here.
Value: $43- $50
How Do I Win?
It's simple! Email amyl@bostonorganics.com and tell us in 2-3 sentences why you would be a great Boston Organics representative! If you're chosen, all you have to do is show up, cook lots of yummy food, and take pictures of the dishes you make!
Deadline to enter: Midnight tonight! (September 29)
If you're selected, we will contact you by 11am on Friday morning! Good luck!