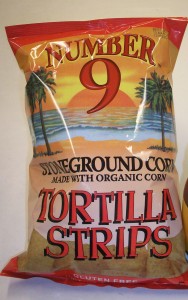 We're excited to announce that we are now offering Number 9 Stoneground Corn Tortilla Strips from Paino Organics in Concord, MA!
Number 9 tortilla strips have a rich, well-rounded flavor and a hearty crunch, and they can stand up to any thick and chunky salsa. Made from organic corn, sunflower oil or safflower oil, and sea salt, these tortilla strips are Certified Gluten-Free, Non-GMO, kosher, and contain no trans fats. To top it all off, they're Boston Organics staff tested and approved for absolute deliciousness.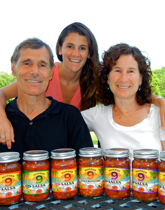 Paino Organics is an independently owned and operated family company based in Concord, Massachusetts. The company president, John Paino, started his career in the food business as co-founder and president of Nasoya, a company he helped grow into America's #1 selling tofu. Since selling Nasoya, Paino has been on a mission to create healthy, great-tasting alternatives to familiar foods, such as tortilla chips and salsa.
Paino Organics' guiding principle is that good food is one of the foundational pillars of health and well being, and we couldn't agree more! We are proud to partner with a local family company like Paino Organics to bring you a healthier snack option.
Number 9 Stoneground Corn Tortilla Strips are now available as an add-on. You can order them here, and let us know what you think!
Happy snacking!