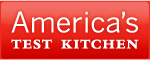 Boston Organics' Summer Sweepstakes kicked off last week! From now until the middle of August, customers can earn points for each delivery received during the Sweepstakes time period and for participating in our Weekly Promotion for bonus points. Why accrue points? So you, Loyal Customers, can win prizes!
If you have 5 or more points at the end of the Sweepstakes, you will be eligible to win one of our amazing prizes. 10 or more points will put you in the running for our grand prizes like a 1 year subscription to America's Test Kitchen Cooking School!
America's Test Kitchen's new Cooking School offers live, interactive courses to help home cooks feel as if they are part of the Test Kitchen. The virtual school provides cooking instruction and culinary reasoning to help users identify proper cooking techniques and troubleshoot challenges in the kitchen. Over 100 comprehensive lessons look into core cooking techniques and specific recipes. Step-by-step cooking tutorials allow you to cook in real time with personalized instructions right in your home. The ATK Cooking School is a valuable resource for product and ingredient reviews as well! For more information visit their website.
It's not too late to start getting points for the Summer Sweepstakes. For this week's bonus point, share a recipe for some of the produce you're receiving in this week's box on our Facebook wall or Twitter page.
For more information on our Summer Sweepstakes, read about it on our blog!