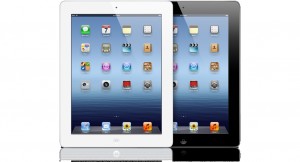 It's time for this week's Summer Sweepstakes Bonus Point Challenge! From now until the middle of August, customers can earn points for each delivery received during the Sweepstakes time period and for participating in our Weekly Promotion for bonus points. Why accrue points? So you, Loyal Customers, can win prizes!
If you have 10 or more points at the end of the Sweepstakes, you will be eligible to win one of our amazing prizes like your very own iPad! This coveted tablet speaks for itself. Connect to the internet and use it to read your weekly Boston Organics newsletter and to access our recipe index no matter where you go.
To earn a bonus point this week, we're asking you to share your favorite recipe to make on a hot summer day! We're looking for recipes that include fruits or veggies and don't require much cooking. Post a recipe to our Facebookpage, share with us on Twitter, or email it to us to earn a point!
For more information on our Summer Sweepstakes, read about it on our blog!