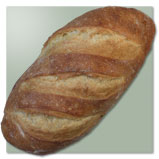 The Nashoba Brook Bakery in West Concord, MA is one of the bread suppliers for us here at Boston Organics. Not only do we think it is delicious, but we also agree with their philosophy. Baking organic 7-Grain and Wheat breads daily, Nashoba Brook values the use of quality ingredients for the best possible flavor and nutritious value.
The bakery accredits the dietary benefits of its breads to the practice of slow rise baking. Slow rise is a traditional way to prepare bread. This European method gives the dough more time to develop complex flavors. In addition to the flavor benefits, the slowed process enhances the nutritional value of breads and makes them easier to digest.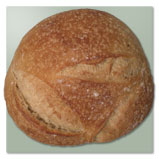 Slow rise breads such as sourdoughs use homegrown yeasts that contain probiotics when fermented, natural bacteria that help regulate function in the digestive track. Sourdough breads allow the body to break down usually difficult to digest plant proteins and are sometimes even digestible by people with celiac disease.
Quick rise breads can be hard to digest, as reflected in the upsurge in gluten sensitivity that has become a bit of a phenomenon. Focus on quick and cheap bread production sometimes overlooks proper food preparation methods. Traditional methods, as adapted by the Nashoba Brook Bakery, focus on quality of ingredients and accurate preparation in order to produce artisan loaves that are tasty and healthy to eat.

To read more about this wonderful bakery, check out our Nashoba Brook Bakery profile or visit slowrise.com.