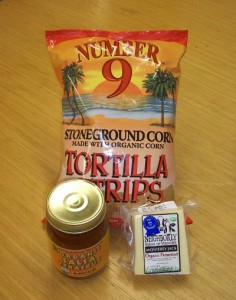 In light of the current weather conditions and projected impact on the roads tomorrow, we have decided to not deliver on Tuesday this week. Check the newsletter for our updated delivery schedule for the week.
In produce news, we're bringing in sweet potatoes from Picadilly Farm in NH, carrots, turnips, and watermelon radishes from Atlas Farm, and a mix of fall herbs from Happy Valley Organics. Jonathan's Organic has their addictive "Munchin' Mix" sprouts for us this week.
We're introducing a few new add-ons this week including brown rice, Jasmine rice, and a brand new Nacho Kit!