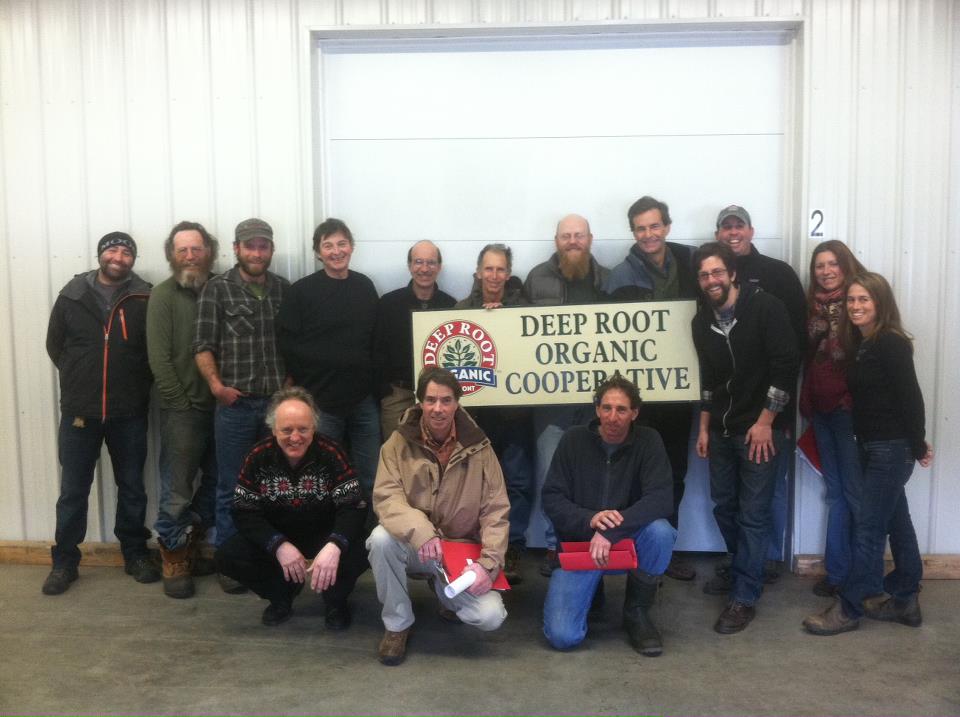 Last week Anthony Mirisciotta of Deep Root Organic Co-op made the trek down from Vermont to meet with us. Anthony is our point of contact for ordering produce from Deep Root, and we were happy to finally meet him in person after working with him for the past few years.
Deep Root Organic Co-Op is one of our main suppliers during the winter, providing access to quality crops from a number of small, family owned organic farms in Vermont. Founded in 1986, and they're one of the oldest co-ops of organic vegetable growers in the United States. The co-op exists to promote local, sustainable, and organic agriculture through its small, family owned farms. Member farms grow all manner of fruits and vegetables, but they're best known for their coop namesake, root vegetables! We work with Deep Root mostly in the colder months, sourcing root crops such as potatoes, radishes, beets, rutabagas, and parsnips.
Anthony told us that they currently have 26 farm members, including farmers across Vermont and the eastern townships of Quebec. Being organized as a co-op enables members to focus on their individual farms, while negotiating with buyers and marketing their products as a group. Collectively, their produce is sold to retail establishments, restaurants, and other institutions.
With the demand for fresh, healthy produce on the rise, it's no surprise that the co-op had their biggest year ever in 2012! We look forward to a continued partnership with Deep Root, which means more of that quality local, organic produce that our customers depend on. Thanks to Anthony and the crew for their hard work!