We had an opportunity to visit the good people of Red Fire Farm this spring.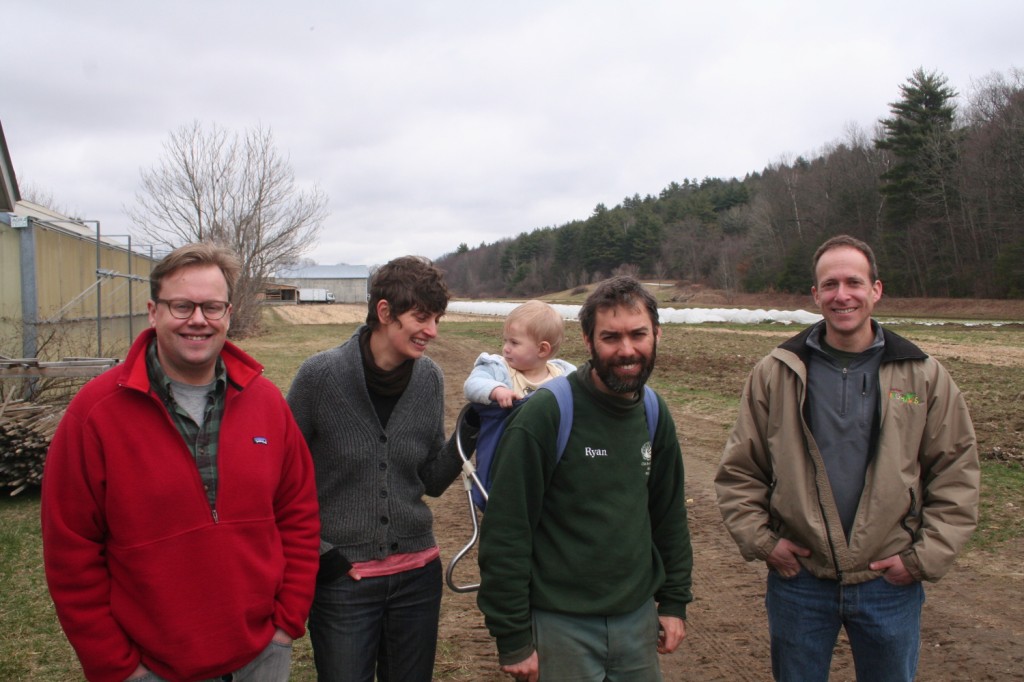 Red Fire Farm is a 178 acre organic farm split between the towns of Montague and Granby, Massachusetts. The farm is owned and operated by Ryan and Sarah Voiland and their crew of dedicated farm hands, managers, and office workers who help keep the farm in working order.
The farm has about 100 acres in organic food production supplying their wholesale, CSA, and farm stand business. The farm does everything from seeding and harvesting to packing and shipping. This past winter they supplied us with beautiful carrots, celeriac, turnips, cabbage, watermelon radishes, and other exquisite root crops.
Upon arrival at the farm, Ryan showed us a map of the new acreage on the Montague property and explained that the soil in this area of the Pioneer Valley is especially fertile. He told us that part of the Montague farm lies between two rivers - the Saw Mill River and the Connecticut. The rivers' mineral rich waters produce a soil that is rich in nutrients and excellent for farming. After the overview of the land, Ryan showed us around the farm.
We had a great time touring the farm and hope to continue working with them in the future. Take a look at our Facebook page for more photos of our farm tour!