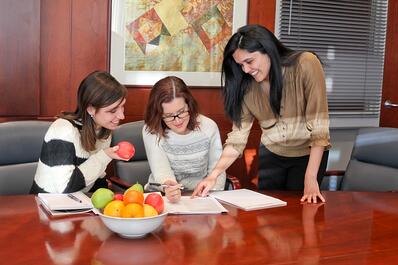 As the Boston area skyline grows with new businesses, companies are exploring ways to keep their employees happy, healthy, and productive. Employees themselves are searching for the same thing, and they're looking to their employers to provide company sponsored wellness programs.
Wellness programs can offer a wide range of healthy lifestyle opportunities for employees, such as discounted gym memberships, fruit deliveries, and even paid time off for health checkups.
Late last year, Massachusetts recognized the opportunity to incentivize local companies into offering official wellness programs with a state tax credit. Here's a brief overview of the tax benefits below.
Tax Credit:
Equal to 25% of the implementation costs of a "certified wellness program"
Maximum credit $10,000 in any fiscal tax year
Regulations:
Companies applying for the credit must have wellness programs that meet the Department of Public Health's criteria. Below are some of the criteria:
Credits are only available to employers with 500 or fewer employees
Programs must promote physical and mental health, fitness, and behavior change measures
Businesses must apply for certification with DPH and meet their eligibility requirements (application below)
How Do I Start A Wellness Program?
There are several things you can do as an employer to kick-start a wellness program. Making healthy snacks available is a simple way to start your corporate wellness initiatives, and now with the Massachusetts tax credit, you can get something back for putting your company's health ahead.
We've been delivering office fruit boxes to health-minded businesses in Boston, Cambridge, Somerville, and surrounding towns for several years now. By making fresh organic fruit available to our own employees, we feel that we're helping to promote a healthier, happier workplace.
Here's an online guide to help you get started with a wellness program, and you can take your first step towards a healthier workplace by signing up for a Boston Organics Office Box.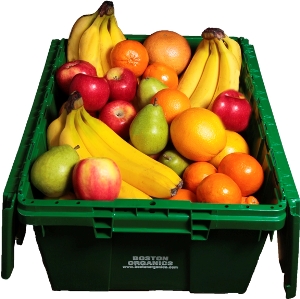 Already have a corporate wellness program? You can apply for the Massachusetts State Wellness Program Tax Credit here!