We know it can be tough getting back into the swing of the school year after a fun-filled summer. Whether your kids are heading to school for the first time or it's your second semester in an MBA program, feeding yourself and the kids during the school day can be tough.
We've compiled a few healthy snack and lunch ideas that will fill your stomach and make your brain capable of moving mountains!
Snacks: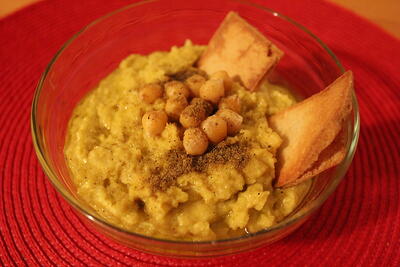 Packing a few simple snacks in your lunch can be the difference you need to make it through the day. Snacks add some extra options to keep you full and keep kids excited about their school work.
1. Veggies and Hummus –Baby carrots, red and green pepper strips, and broccoli make great dippers for hummus. Learn to make homemade hummus in 5 easy steps with our organic hummus kit.
2. Grapes - Grapes pack well in lunch bags and keep well without refrigeration for a few hours. Add grapes and other fresh produce items to your next Boston Organics delivery.

3. Dried Fruits- Apple rings, mango slices, and dried apricots can add some variety in lieu of other fruit. They're delicious, healthy, and mess free. We offer tasty organic fruit snacks without any preservatives, artificial flavors or chemicals. Try Little Duck Fruit Snacks today.

4. Nuts – Nuts are an excellent source of protein and much-needed brain fuel. They're easy to eat, just grab and go! We have a wide variety of nuts and trail mixes available as add-ons.
5. Chocolate – Dark chocolate is full of antioxidants and much healthier than cookies or other sugary treats. Dark chocolate is also considered a brain food, not to mention it's a great treat! Grab some organic Fair Trade chocolate to add to your day!
Lunches: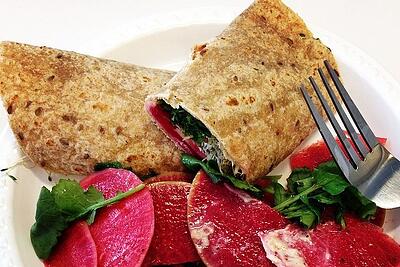 Lunch is the primary meal in a school day. With many schools offering less healthy options, packing a lunch is the best way to go. Here are a few ideas to keep lunch healthy. No Sloppy Joes here!
1. Wraps – Cut down on the bread! Fill whole wheat wraps with meat, vegetables, and cheese of your choice for a healthier meal. Click here for great wrap ideas!
2. Whole Grain Pasta – Whole grains are a fantastic source of complex carbohydrates and a healthier option than white pasta. We offer both whole wheat and gluten free organic pasta. Try any of Buzzfeed's 29 Delicious Whole Wheat Pasta Dishes!
3. Chicken Salads – Ditch the bread altogether and just go for a salad! Healthy and filling, chicken salad can be made in so many ways by adding different fruits, veggies, nuts, and herbs. Here is a delicious Chicken Salad recipe for you to try at home!
4. Soups – Soups are an excellent one pot meal, and leftovers are always great for lunch. Add some extra toppings to keep it interesting like yogurt, herbs, or crumbled crackers. Try this Classic Minestrone Soup recipe for lunch tomorrow!
Let us know what you're packing for lunches and snacks! Share them with us on Facebook, Twitter, and Instagram!