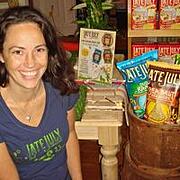 We are excited to announce that we are now offering Late July Summertime Blues and Sweet Potato multigrain snack chips as add-ons!
Located in Barnstable, MA, Late July is proud to be an independent, family owned company dedicated to making delicious organic, NON-GMO snacks! It's their mission to ensure that future generations of families always have access to delicious food free from GMOs, toxic persistent pesticides, and antibiotics (sound familiar?). Founded in 2003 by Nicole Bernard Dawes & her late father Steve Bernard, they're excited to be celebrating their 10th anniversary in 2013!
Summertime Blues are a delicious blend of organic blue corn, quinoa, brown rice, and chia and flax seeds. They're great with salsa or just plain out of the bag!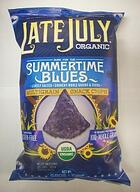 The Sweet Potato Chips are made with a blend of organic sweet potatoes, white and yellow corn, brown rice, and chia seeds. Try them with hummus or salsa!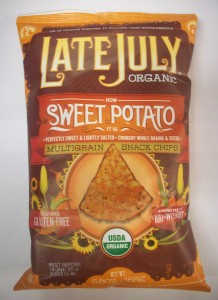 We're proud to say Late July is not only certified organic (which means NO GMOs), but certified gluten-free and vegan friendly!
You can order these delicious chips here, and let us know what you think!