Our Dogma Box includes organic fruits and vegetables sourced as close to Boston as possible throughout the year. Similar to a CSA or farm share, this box is filled with the best organic produce from local and regional farms.
If you want to eat healthier, feel better, and do a better job of supporting local farmers in the new year, you can start 2014 off with an appetizing array of New England root vegetables, cabbage, and apples.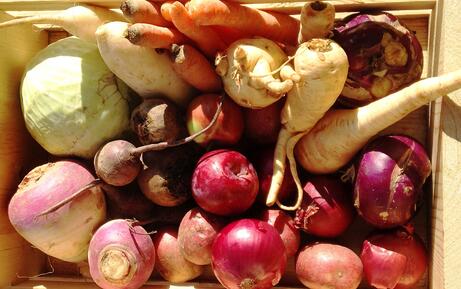 This week's Dogma Box contains:
Unsure what to make with all of these roots? Click on any of the vegetable names listed above to find some great recipes for you to try!