***Cambridge Customers***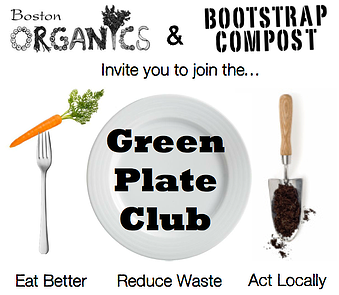 Boston Organics and Bootstrap Compost are teaming up to help you lick your plates green in 2014!
The Green Plate Club is an easy way for you to eat better and reduce waste while caring for your planet and your community. Because it doesn't just matter where your food comes from, it also matters where it goes. If you ever wanted to try composting, now is the time to start!
Here's the scoop:
When you sign up for BOOTSTRAP COMPOST, you will:
Receive 2 free food scrap pickups from Bootstrap!
Automatically get $10 off your next Boston Organics produce delivery!
Just type the the promo code "GPC14" under "How did you hear about Bootstrap" when you sign up at www.bootstrapcompost.com/sign-up.
*This offer is only for Boston Organics customers living in Cambridge and must be redeemed before February 7, 2014. If you're already a member of the Green Plate Club, send us an email and we'll apply the discount for you.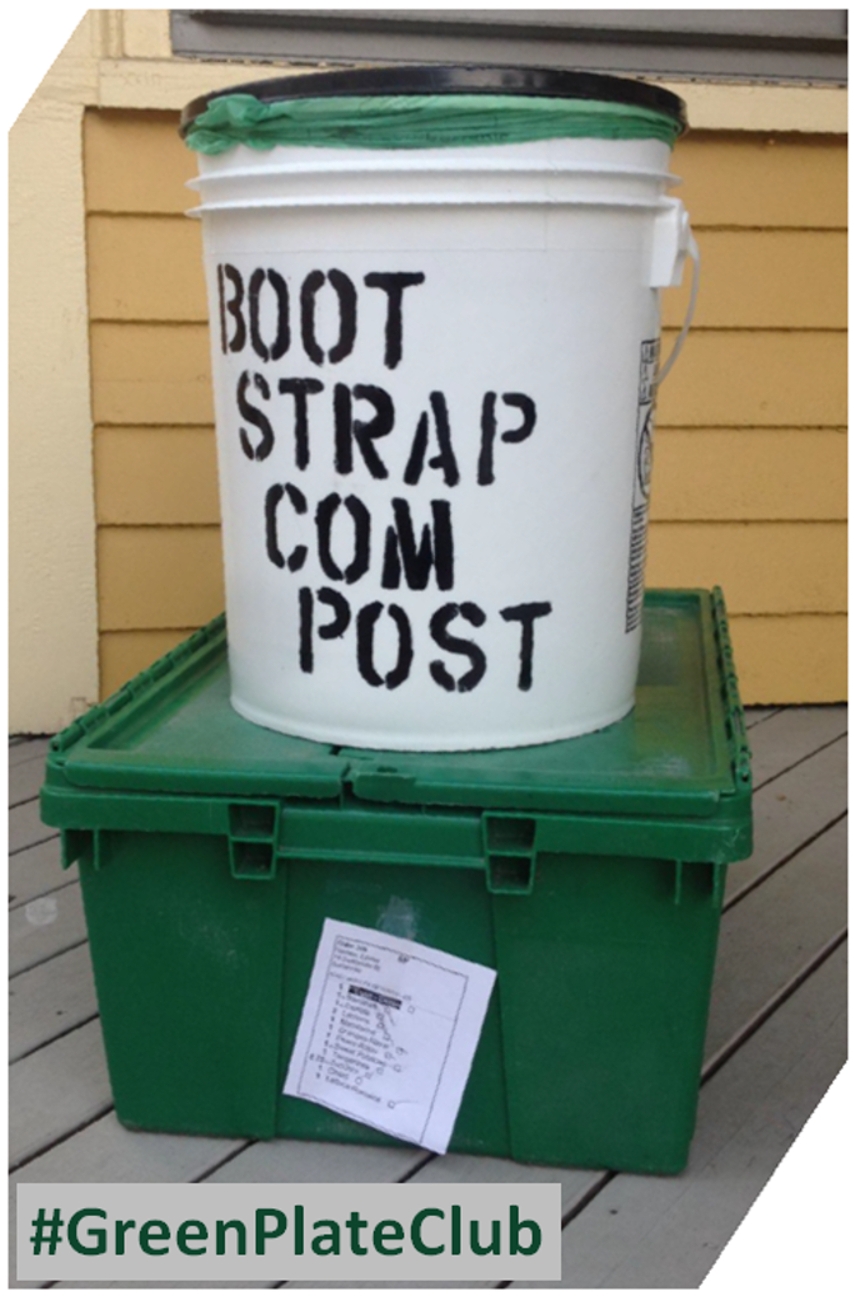 As Boston Organics customers, you're already conscious of what you consume. Every week, you help the Earth by supporting organic farming practices, but did you know:
The average American family throws out 14-25% of the food they purchase.
Only 3% of household food waste is composted properly.
The rest ends up in landfills where it decomposes anaerobically and produces methane gas.
Methane is a heat-trapping greenhouse gas and 23% of American methane emissions comes from landfill food.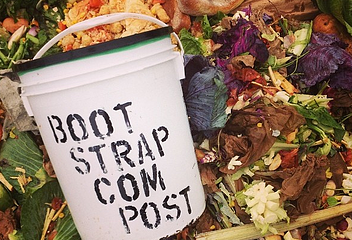 Now it's easier than ever to reduce your food waste!
Bootstrap Compost is Greater Boston's only year-round residential and commercial food scrap pickup service. Partnering with local farms, Bootstrap diverts hundreds of pounds of organic material from landfills every day.
In the same way that we deliver boxes of fresh farm produce, Bootstrap Compost completes the circle by picking up your kitchen scraps and turning them into nutrient rich compost for farmers, community organizations, and YOU!
Bootstrap Compost is a sustainable company and our new neighbor in Charlestown. Naturally, we love working together.
Clean your plate...without making a mess:
Join the Green Plate Club!
Don't let this opportunity go to waste!