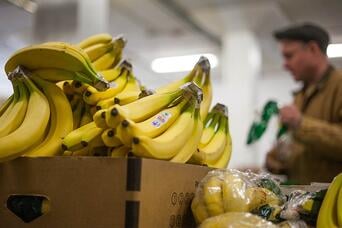 Photo taken by Julia K. Ardila Zurek
This is a busy time of year and an exciting week for us here at Boston Organics-- we're expecting Tuesday to be our biggest delivery day EVER!
This week's Dogma Box customers will receive the first sunchokes of the year! Also known as Jerusalem artichokes, these nubby little guys are perhaps the most gourmet thing you can find buried underground. Sunchokes look like ginger, cook like potatoes, but taste like artichokes.
Read this week's newsletter to learn how many bananas Americans eat every year, how you can impress your Valentine, and how to make Tangelo Granita!