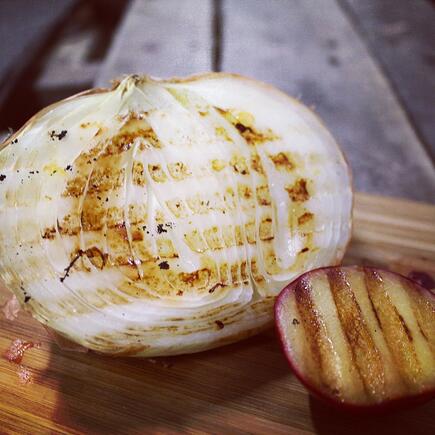 We hope you're warming up your barbecues this Memorial Day because grilling season has begun!
A mix of fresh-cut herbs from Happy Valley Organics will make a great addition to any grilled meat or vegetable dish and with giant organic Vidalia onions in most of the boxes this week, we bet you'll be headed out to the grill this week. While you're there, slice up a juicy peach, nectarine, or pluot and caramelize it over an open flame - it'll blow your mind!
Read this week's newsletter to see what's fresh and in season this week and for great recipes to make with the items in your box.