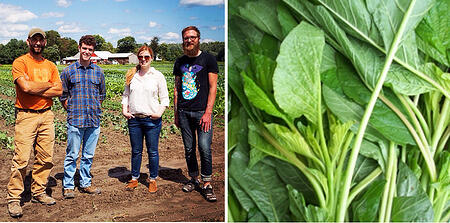 Every so often, we reverse the route our farmers take to the city, and we get to see exactly how our farmers grow the spectacular organic produce we love to eat. Read our weekly newsletter for the latest news from the farm.
Atlas Farm is bringing us their first harvest of summer callaloo this week! Not sure how to cook with callaloo or even what it is?! Read this week's newsletter for all the details and a couple good recipes.
You'll also learn about our newest delivery area and how to squeeze the last few drops out of summer with Boston Organics.