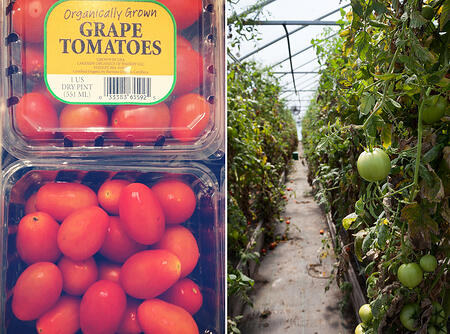 It just doesn't feel like summer without a nice array of fragrant tomatoes on your kitchen counter, and this week many members of the Boston Organics Community will find a pint of beautiful grape tomatoes from Lakeside Organics in their weekly box!
These bite-sized tomatoes are a real treat, not only because they're certified organic and locally grown, but because it's been a particularly tough year for organic tomato farmers in New England. Late blight, a devastating fungal disease, has destroyed thousands of organic tomato plants in Massachusetts alone - making organic tomatoes more expensive and difficult to find.
This week's newsletter explores the effect that late blight has had on the local organic tomato crop and explains what organic farmers are doing to contain it.