A weekly update from Boston Organics. Filled with seasonal recipes and news from our network of organic farms.
We hope you had a fun and filling Thanksgiving! If you didn't have time to send a personal message to your farmers, it's not too late.
Our farmers faced the first big snow of the season over the holiday weekend, and as the weather changes, so does our selection of organic produce.
Organic Citrus from California and Florida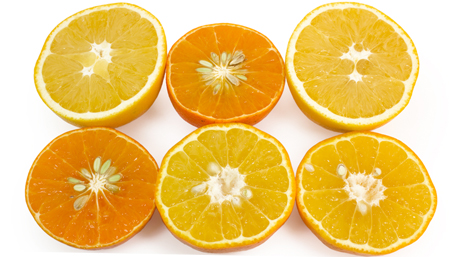 Citrus season is underway and we have juicy grapefruit, tangerines, navel oranges, and Satsuma mandarins in store for you this week. The Japanese introduced Americans to Satsuma mandarins in the late 19th century, and they were in such high demand that nearly one million trees were imported and planted in the US within a three year span.
Satsuma mandarins ripen earlier than many other citrus varieties, and their arrival often marks the beginning of citrus season. The trees can also survive freezing temperatures, which makes them a resilient option for organic farmers facing volatile weather.
Satsuma mandarins are easy to peel and have very few seeds, making them ideal for snacking. They also taste great dipped in salted chocolate!
Local Organic Carnival Squash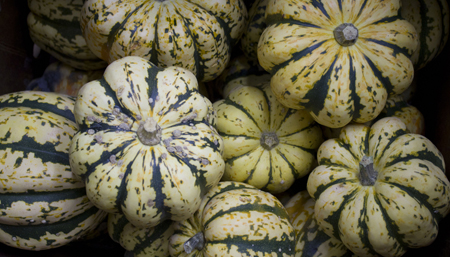 Our Dogma Box customers can look forward to a colorful carnival squash in their weekly box of locally-grown organic produce.
A hybrid between a sweet dumpling squash and an acorn squash, the carnival squash is the best of both worlds. Not only is the carnival squash a productive plant with natural resistance to disease (a big plus for organic farmers), but this squash also has beautiful green and yellow markings and a delightfully sweet yet mellow flavor.
We think that carnival squash tastes best roasted or baked with a little butter and some fresh herbs, like the organic rosemary coming from Happy Valley Organics in Whately, MA this week.
We recently found this simple recipe for carnival squash that's a more nutritious take on the classic breakfast "egg-in-a-hole." Don't forget to order your cage free organic eggs so you can make Baked Eggs in Carnival Squash Rings.
We won't keep you – it looks like you have a lot of cooking (and eating) to do! As always, if there is ever anything missing from your order or if there is a quality issue, please let us know. You can quickly report any produce issues via online form, which makes it easier for us to make sure you're getting the best possible service we can provide.
Enjoy your produce and have a delicious week!