A weekly update from Boston Organics.
Another week, another winter storm. The mayor and the City of Boston have again advised us to stay off the roads and we have been forced to adjust our delivery schedule for the week. Safety continues to be our top priority and we remain dedicated to bringing you farm-fresh organic produce as conveniently as possible.
Please read our Important Weather Update to see when you can expect your delivery and continue to check your email for updates.
Farm-Fresh Produce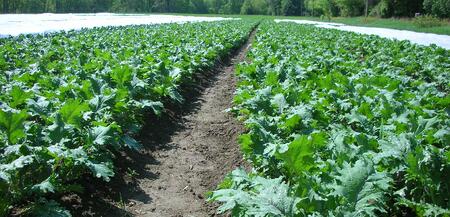 With all this snow on the ground, it can be hard to feel connected to your food. Fortunately, we work with a broad network of organic farmers who are doing an incredible job making sure the Boston Organics Community has plenty of delicious food to eat.
Michael Docter at Winter Moon Farms is bringing us some carrots, beets and radishes that he harvested after the first frost, but before these historic snow storms began. He stores his root vegetables in a custom-designed barn in Hadley, MA with solar powered temperature controls to make sure that everything retains its flavors and nutrients through the winter months.
Michael personally delivered the roots to us this week because he didn't want to send anyone else out onto the road in these conditions.
Meanwhile, Deep Root Organic Coop and Dwight Miller and Son Orchards are bringing us parsnips, turnips, rutabagas and Empire Apples—a great combination of veggies to make the Locavore Recipe of the Week.
We also have beautiful organic Brussels sprouts, kale and green bell peppers going out in boxes this week, and we've got a great collection of featured recipes for you to try. Lundberg Organic Short Grain Brown Rice is on sale this week, making it the perfect time to try this recipe for Turkey, Kale and Brown Rice Soup.
Valentine's Day Specials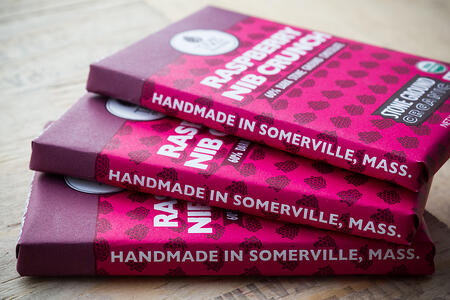 Equal Exchange's Organic Love Buzz Coffee is on sale this week in preparation for Valentine's Day. A cozy cup of fair trade coffee is the best way to start your mornings whether you're on your way to work or enjoying a snow day.
We also have limited edition chocolates from Equal Exchange and Taza Chocolate. Raspberry and chocolate are the perfect pair in Taza's Raspberry Nib Crunch. It's hard to imagine a sweeter Valentine's Day treat.
Enjoy your produce and have a delicious week!